21 January 2016
Ada, or Ardor, one of Vladimir Nabokov's finest novels, is set in a parallel world called Antiterra. Its extraterrestrial heroine, Ada, is romantic, sensual and has dark hair and a fair complexion: "My mother was fond of the novel's protagonist and so, together with my father, chose to give me her name. Imagine a little girl in Vimercate, Brianza, who not only has the forename of a novel and a surname of Slovenian origin, but is also a platinum blonde and has never been baptized. Someone from another planet, in short." In effect Ada Kokosar, 36 years old and now living in a loft in New York's Tribeca neighborhood, is somewhat out of the ordinary. To graduate from the Istituto di Moda in Milan (now closed) she submitted a thesis on the psychological importance of shoes. After working as a stylist for MTV, she started to contribute to Vogue Russia, Glamour Italia and W Magazine. Today she is fashion consultant for a series of brands, hotels and successful designers. An icon of New York street style, she is perpetually prey to the paparazzi, who pursue her above all for the way she has with coats. Three years ago The Telegraph celebrated her in its "Who's that girl" column, while D – la Repubblica recently included her on its list of women in their thirties who are going places, along with Taylor Swift and Scarlett Johansson.
Has it been traumatic to be regarded as "different?"
On the contrary, I grew up relying on it to try to bring my personality into focus. I've always been a counter figure. Instead of feeling awkward I turned my difference into an asset.
From rebellious girl in Brianza to super glam woman in New York. How did you get to here?
I've been living in New York for three and a half years. I had a couple of important clients and found myself spending more time here than in Italy and so I decided to move. But it all started a long time before, at the Istituto di Moda in Milan. While studying there I had the chance to do an internship at MTV Italia, taking care of the clothes worn by the VJs Giorgia Surina, Marco Maccarini and Kris & Kris. I was supposed to stay a month, but almost at once they offered me a job.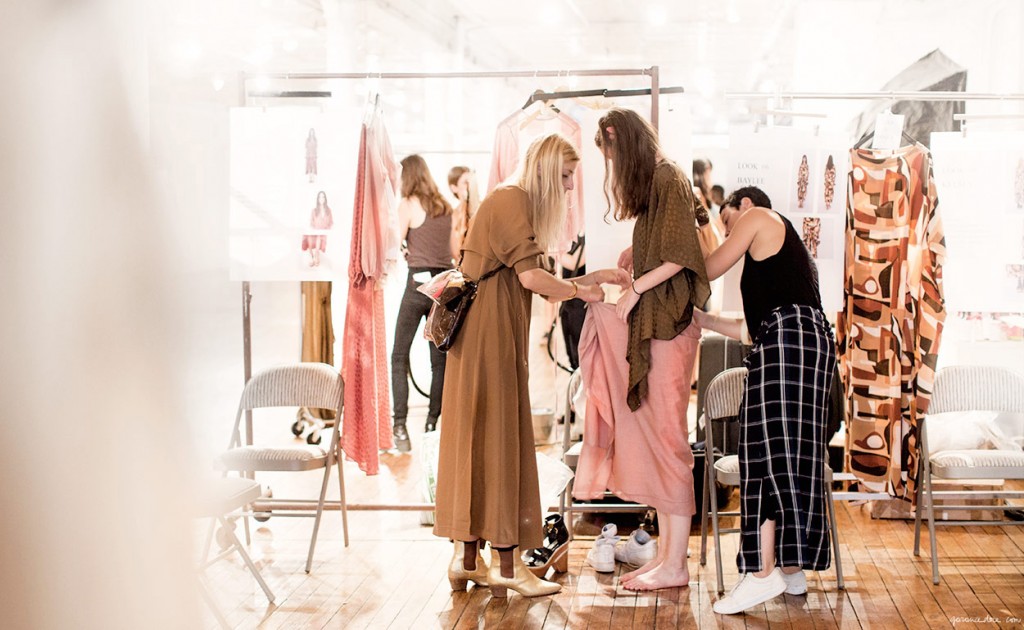 Twenty years old at the dawn of the millennium and working for MTV: it was something many people your age dreamed of.
It was a really good period. We were all very young, even the CEO wasn't forty yet. It was a stimulating environment, where I learned a great deal, especially how to work on image. It could be said that what made MTV a success was its ability to stop people channel-hopping with an image.
How do you construct someone's image?
You have to create a unique, recognizable style, compatible with his or her figure and personality. But a style can't be imposed, you need to make different elements interact.
So you need to know the people you're working for very well?
For me it was important to develop a capacity for interpretation and work on the construction of identity. Because what distinguishes one look from another is simply its uniqueness. Even though this is difficult to achieve, because we're all in search of an identity, especially the big brands.
Have you found your identity?
Like everyone else's, my identity is endlessly shifting, it is constructed through experiences. But I know I have a center, around which various elements and emotional states are fitted. The style changes, the identity remains.
What's it like being part of the world of fashion?
On the inside, you're not really aware of it. The fashion milieu is fascinating, made up of ideas, sharing, style and a lot of hard work. Especially at the beginning, when you have to make a career for yourself and many doors are slammed in your face.
And now?
I'm always on the move. I meet a lot of people and every so often I have to deal with a new CEO, a new lifestyle or a new philosophy. It's all very stimulating. Obviously, there's the other side of the coin too: I have no anchorage.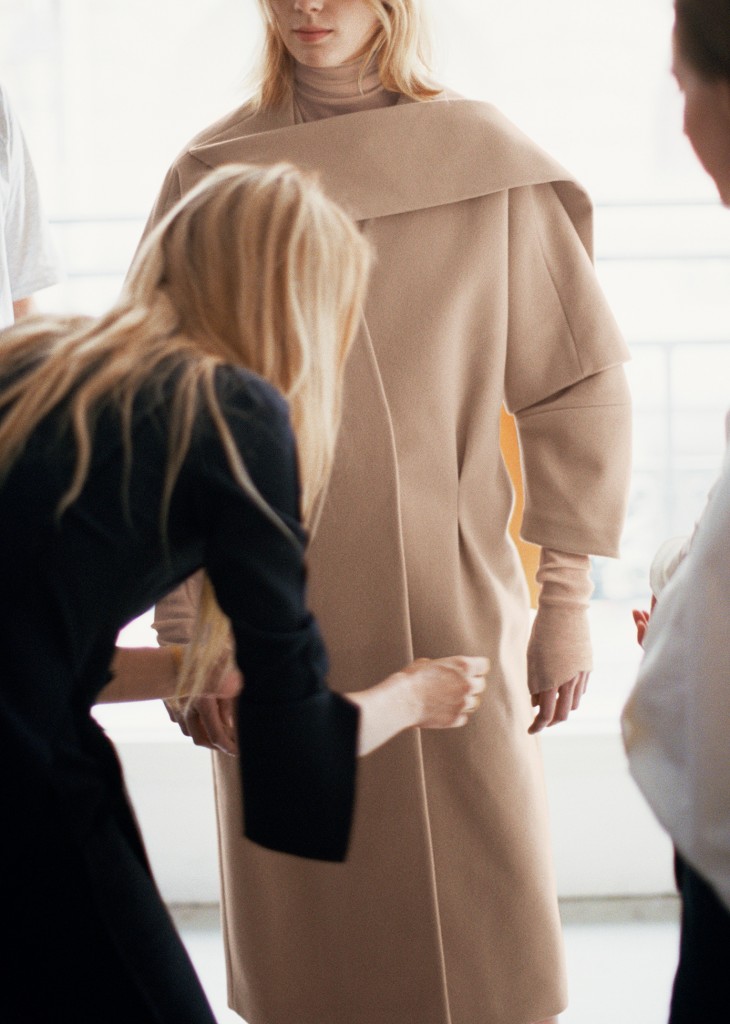 What does New York have that other cities don't? 
An incredible energy. Those who say that New York creates possibilities that you wouldn't find anywhere else are absolutely right. It asks a lot from you, but it gives a lot back. You must have courage, and I've never lacked it because I had no certainties.
Why not Paris?
I lived there for a year, but it was too closed. The French stick together, while in Italy we love all things foreign. We always think that foreigners are better, that they're worth more. I myself have acquired much more prestige abroad than in Italy.
The fault of a country that does not recognize talent?
There is a certain amount of prejudice. We consider ourselves provincial and perhaps we are not.
A lack of self-esteem?
I would say so, yes. The more people I get to know at an international level, the more I become aware of the value of Italians. We're really good at things. We have the idea that everything is possible, that we can do it. And then we have an incredible cultural grounding. I'm very proud of being Italian. I see that, qualifications being equal, the Italian always has an edge.
What's your advice for those who are planning to leave?
In the end someone has to put their faith in it and do things, and that someone is you. As Italians, we have a great responsibility. To believe in our country and do just what is good for it.
No criticism at all of Italy?
There is a lot of egoism, we have lost the sense of community. Everyone has their eye on their own backyard instead of looking at the field as a whole. People share very little.
By introducing pants into the female wardrobe, Coco Chanel invented the modern woman. Can the female revolution start out from fashion again?
I believe in the woman who is strong and sure of herself, who feels at her ease and decides not to submit to limitations and prejudices. Today we women are multitasking and have more dimensions. So when I'm working on style, I try to represent the different dimensions of a woman.
An example?
When I created the capsule collection for the Swedish brand & Other Stories, I tried to make things easy for women with urban uniforms capable of giving them a touch of personality and self-assurance. A confident and stylish woman, without too many frills. When I work on a collection I always try to outline an identity with many nuances. We are never the same woman, we have different dimensions and it's right to represent them, always preserving the idea of a veiled sensuality.
Does it embarrass you to be photographed?
At first I saw all these pages on Google filled with my photos and felt a bit demeaned. I said to myself, you've worked hard and what stands out is not what you've done, but what you look like. So I attempted to distance myself a bit from the people who wanted to take pictures of me. There was a period in which I even ran away from photographers. But at a certain point I understood the importance of all these images.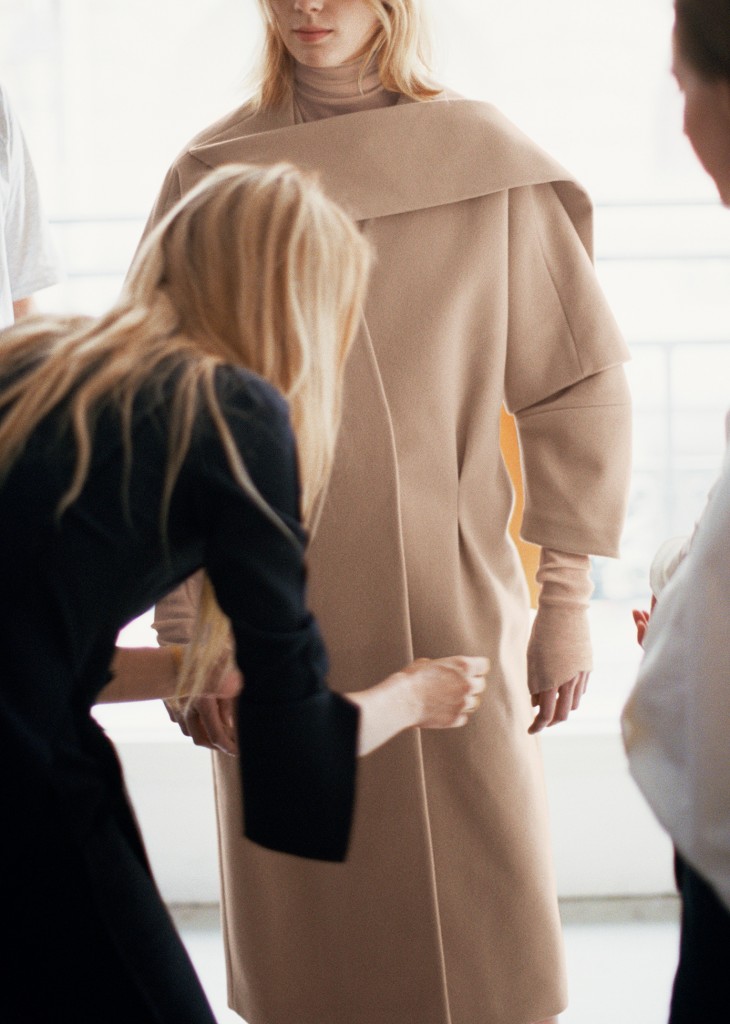 You realized they could be an asset.
Right. My style is not so showy. I'm fairly minimal, just the right degree of sophistication. I like a style that combines simple things without too much exhibitionism and I've tried to inject this idea into my work: simplicity, but with a decided touch of personality. Little show, more reality and content.
Has the street always set trends?
Today street style is very significant and modifies the way fashion is perceived. People want to see what is going on around them, and I could be a means of this change.
How do you get an idea?
The world of ideas is a fluid world. I've often asked myself this question. An idea presents itself as a sort of epiphany, like a flashbulb going off, but in reality what lights it up is a network that comes from looking, listening and putting things together in an organic way. I create frames in which things are brought together and interact. Then they take another course or follow another trend. It's a continual mixing up. But the process is anything but random: it's the instinct to assemble all these pieces of information taken from art, literature, architecture, cinema. It's like having lots of boxes whose contents are joined together by instinct.
How do you imagine women in thirty years?
More technological fabrics will be used, fashion will devote itself to finding ergonomic materials that will change shape with the temperature of the body. Technology will advance and will have an effect on style. Fabric will take the leading role and the figure will have to adapt. Clothes will be comfortable to go along with a lot of movement from place to place.
Happy mothers with careers?
Even today the working woman is very good at combining her job with the function of mother. In the future, women will undoubtedly be reserved an even more important role.
Hillary Clinton might become president of the United States. Is something changing?
At the social and anthropological level the fundamental change is sharing. We share contents through Facebook, our lives through Instagram, automobiles with Car2go, bicycles with bike sharing, our homes with Airbnb. Before long we will be sharing many more things, including clothes.
Like in the communes. We'll go back to the seventies.
Perhaps, why not?
On the subject of the children of 1968, do you like Miuccia Prada?
She's one of the greatest fashion designers in the world and has the extraordinary ability to create different kinds of imagery. A great influencer, able to impose an idea of fashion. She is an innovator, a pioneer on many fronts.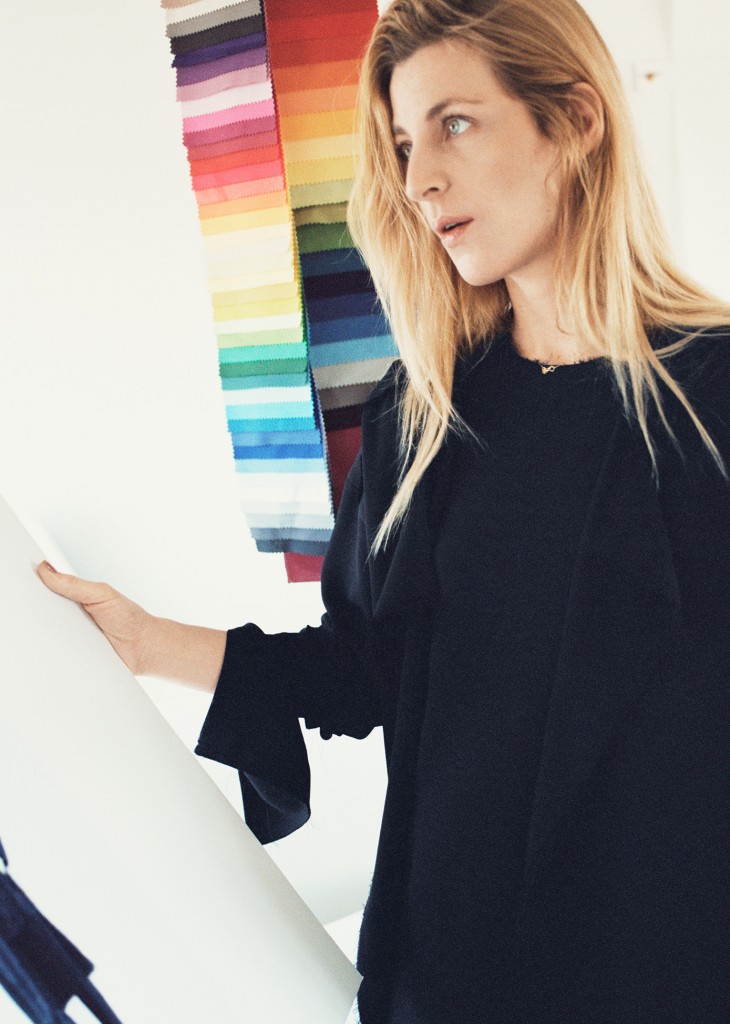 Other influential fashion designers?
Marc Jacobs works with fashion as a stylist, and so I feel very close to him. He also reinterprets vintage clothes and has a feeling for the new. Then I admire Helmut Lang, and above all Martin Margiela for the break with the past that he was able to bring about in the nineties.
What do you think of fashion bloggers?
I while ago I was talking to a colleague of mine in New York who was complaining that she had had to put aside any ambition because of fashion bloggers. She said that they turn themselves into experts on fashion from one day to the next, sitting in the front row at fashion shows, becoming influencers.
And what did you say to her?
That she sounded like a taxi driver complaining about Uber. It's true, a lot of Uber drivers don't know the streets, but with GPS they take you where you want to go anyway. It's important to understand what moment in history we are living in. Today communication on social media is fundamental. If you realize this you ride the wave, otherwise you get left behind. For the collaboration with & Other Stories I set up an Instagram profile, revealing the collection and the references underpinning it with small posts. Today fashion has to be able to tell a story. In my view this is fundamental because there are mountains of clothes that not even Caritas knows what to do with, so quality is more important than quantity.
Future projects?
The Four Seasons chain of hotels has just asked me to design the uniforms for a fashion-oriented hotel. Then I'm working with a brand to create a capsule collection of my own, and in the meantime I carry on with my consultancy work.
A forecast from an extraterrestrial: what colors will we be wearing in 2016?
My favorite colors are camel and white, in all their shades. At this moment I have a feeling about red, you know that red that verges on vermilion?
The color of change?