21 September 2015
Inviting Valentino to dinner in Gstaad, Switzerland, and cooking him a dish of linguine al pesto; winning an Oscar for her performance in Roman Holiday, rooting for Raffaella Carrà on TV, being one of the most photographed women in the world. The sun never sets on Audrey Hepburn, an endless source of stories and images. The National Portrait Gallery in London is devoting an exhibition to her: open until October 18, it presents every aspect of her kaleidoscopic nature and is the first to have been staged with the backing of her sons Luca Dotti and Sean Hepburn Ferrer. The title of the exhibition is Audrey Hepburn: Portraits of an Icon and it takes the visitor on a journey of discovery of the more private side of the star, Givenchy's muse and a timeless icon of fashion. Standing out among the covers of vintage magazines (Picturegoer, Epoca, Life) that hang on the walls of the gallery is Howell Conant's famous portrait, with Hepburn wearing the little black dress specially designed by Givenchy for the role of Holly Golightly in Breakfast at Tiffany's. The dress was later donated to Dominique Lapierre, author of The City of Joy, who in 2006 sold it at Christie's to raise funds for charity. One of the last tributes to the legend of Audrey was the feature produced by Steven Meisel for Vanity Fair in 1991, but the best pictures are the more intimate ones, showing her before her ascent to the Olympus of Hollywood. For example, the photos taken by Anthony Beauchamp when she was a model for the Marshall & Snelgrove department store in London, and the ones for Crookes Lacto-Calamine adverts in 1951, or the pictures of her in the dressing rooms of Broadway as she prepares to go on stage in Gigi, the play based on Colette's novel that would make her famous. The exhibition in London also documents the transformation of her cinematic image, through photos taken on the sets of War and Peace, Funny Face and Two for the Road, the bittersweet road movie about marriage directed by Stanley Donen. Up until the time, in the seventies and eighties, when the actress chose to withdraw into private life, devoting herself to the welfare of others in the role of a UNICEF goodwill ambassador.
Audrey Hepburn: Portraits of an Icon
National Portrait Gallery
A cura di Terence Pepper e Helen Trompeteler
Londra
2 luglio – 18 ottobre 2015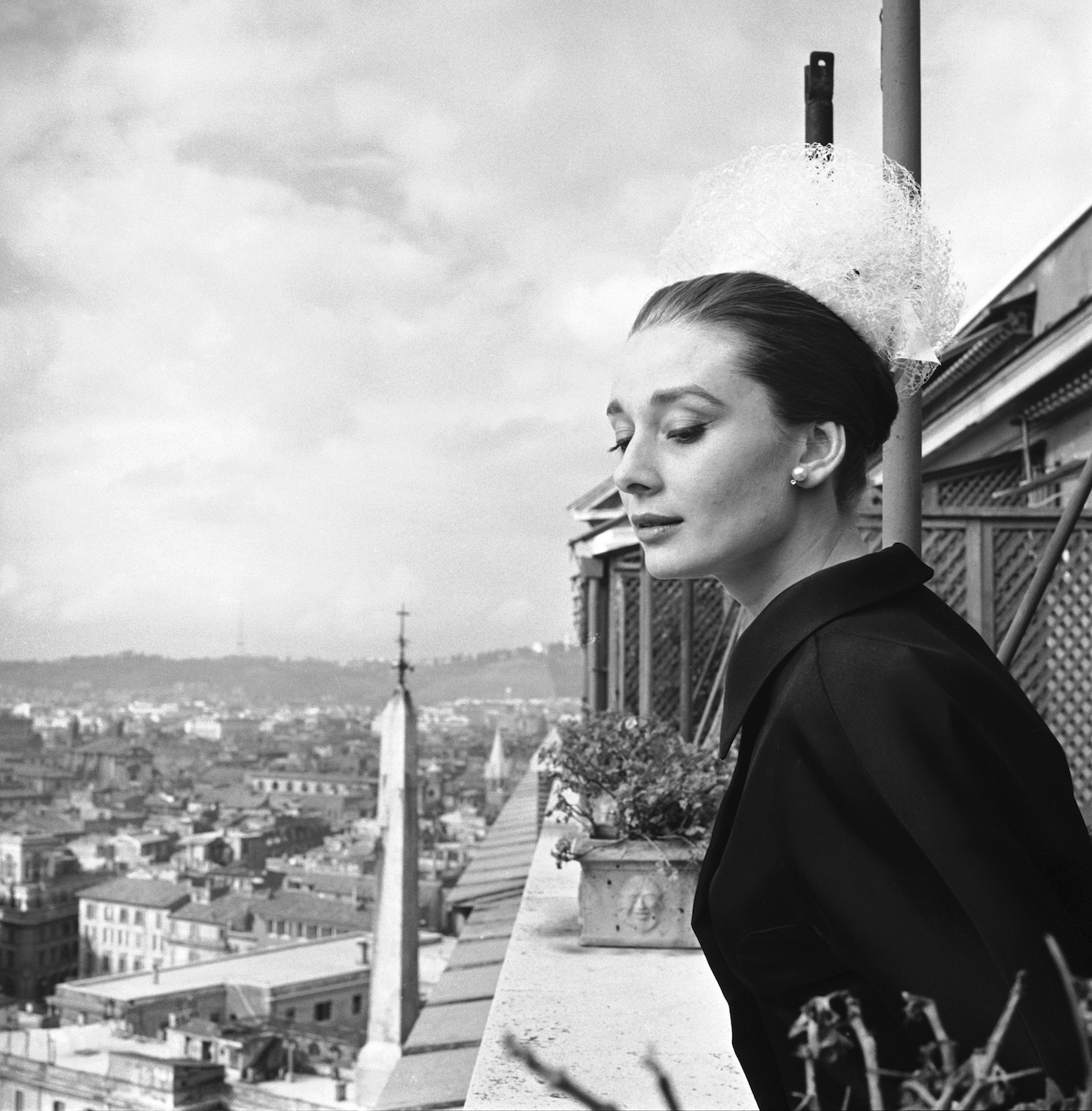 Audrey Hepburn in Rome by Cecil Beaton, 1960. © The Cecil Beaton Studio Archive at Sotheby's.