Simon Longworth, fotografo militare. Interview
(english text below)
Intervista di / Interview by Francesca Recchia
Fin dalle sue origini, la fotografia è stata parte integrante delle operazioni militari. I fotografi sono stati "in trincea" al fianco dei soldati fin dalla metà dell'Ottocento, e hanno narrato la vita al fronte con un'immediatezza e un'intimità senza precedenti. In tempi più recenti, i fotoreporter di guerra hanno ricoperto un ruolo fondamentale nel documentare coraggio ed eroismo, orrori e brutalità. Hanno raccontato storie di prima mano e fornito preziose informazioni strategiche. Il caporale Simon Longworth è uno dei pochi fotografi militari professionisti: è al contempo soldato e fotografo, un ruolo raro e complesso. In questa conversazione ci racconta quello che vede nel mirino.
Hai fatto una lunga carriera nell'esercito inglese, prima come membro della Royal Military Police e poi come pilota qualificato di elicotteri. Ora sei uno dei trentasei fotografi militari professionisti. C'è una evidente continuità nella tua scelta di servire nell'esercito, anche se l'hai fatto ricoprendo posizioni diverse. Puoi raccontarci cosa guida e influenza le tue decisioni?
Quando ho incominciato la mia carriera nell'esercito, non immaginavo di approdare alla fotografia. Sono diventato pilota per caso. Negli anni in cui ero in polizia facevo la guardia del corpo, e uno dei piloti che portava in volo i VIP era nell'esercito. Dopo vari voli, mi ha convinto che potevo farlo anch'io e così ho fatto la richiesta per iniziare l'addestramento. Adoravo volare, ma volevo vedere cos'altro potesse offrirmi l'esercito: il ruolo di fotografo mi ha dato questa opportunità.

Come fotografo militare hai superato il corso di selezione fotografica dell'esercito e poi hai fatto il corso di addestramento professionale della Defence School of Photography (DSOP) della Royal Air Force. Puoi dirci come è stato questo percorso formativo e in cosa differisce da una scuola fotografica civile?
Ho fatto le superiori con dieci GCSEs (General Certificates of Secondary Education), inclusi matematica e inglese, con voti tra A e C. Non sono mai stato particolarmente bravo a scuola e non mi consideravo molto portato per gli studi. Nella scuola di volo c'erano cose che non mi venivano naturali, ma fortunatamente, grazie al mio amore per la fotografia, ho portato a termine l'addestramento professionale della DSOP. Credo che una delle più grandi differenze tra fotografia militare e civile, stia nel fatto che per noi l'importante è cercare di ottenere immagini forti. Non c'è molta enfasi sul "tocco creativo".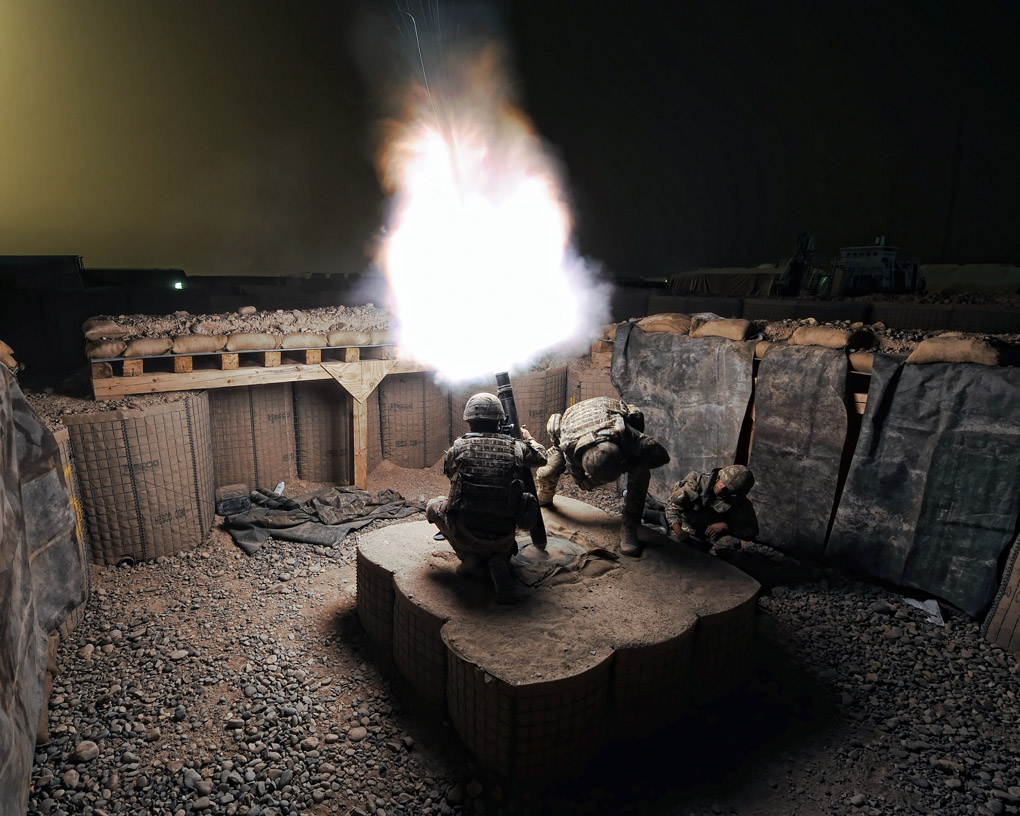 © Simon Longworth (Crown Copyright 2013)
Che tipo di pubblico ha un fotografo militare, e quale tipo di messaggio gli viene chiesto di dare?

Un pubblico indifferenziato, militare e non. Alcune immagini sono per pubblicazioni interne, altre sono usate per la stampa internazionale e i social media. Non abbiamo limiti su quello che possiamo scattare, è il bello del mio lavoro. Certo, come avviene in molte attività che coinvolgono i media, le immagini sono soggette a un processo editoriale.
Al momento sei in Afghanistan, e non è la tua prima esperienza lì. Hai avuto due altri incarichi nel paese. Quali sono le differenze e le somiglianze tra queste due missioni?
Nelle missioni precedenti ero impegnato come pilota di elicotteri, e quindi passavo molto tempo a osservare il campo di battaglia da un punto di vista molto privilegiato e protetto. Raramente vedevo da vicino quello che i militari stavano facendo a terra. Il mio ruolo di fotografo, invece, mi ha permesso di sperimentare con i colleghi la complessità della Green Zone, e di vivere con loro in austere, remote basi di perlustrazione, cogliendo gli alti e bassi della loro vita quotidiana, lontano dalla relativa comodità di Camp Bastion – la principale base militare inglese in Afghanistan.
Qual è la giornata tipo di un fotografo militare?
Uno degli aspetti più interessanti del mio lavoro è che le giornate tipo non ci sono quasi mai. Dopo un servizio fotografico impegnativo, ci sono molte immagini da selezionare e da editare: è un processo che può durare parecchi giorni. Gran parte del nostro lavoro consiste nell'assicurarsi che le immagini abbiano la didascalia corretta e vengano archiviate come si deve – e questo è il lato meno eccitante del lavoro. Quando tornerò in Gran Bretagna, rimarrò con la brigata per un altro anno come consulente, per la precisione come Photographic Subject Matter Expert (SME). In più, diventerò una risorsa per il quartier generale dell'esercito, e potrò essere spedito in tutto il mondo per seguire esercitazioni e addestramenti. Anche in quel caso, quindi, sarà difficile passare due giorni occupandomi delle stesse cose. Ovunque l'esercito faccia qualcosa, di solito c'è un fotografo che lo documenta. La mole di lavoro è considerevole per trentasei fotografi, per questa ragione non rimaniamo mai a lungo nello stesso posto.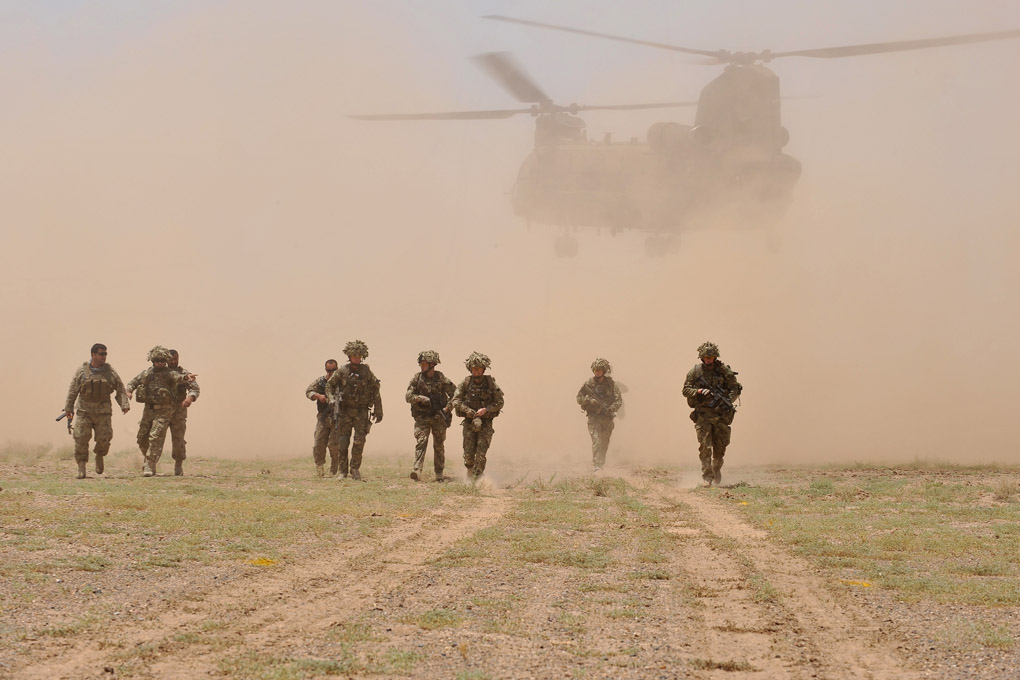 © Simon Longworth (Crown Copyright 2013)
Sei passato dalla cabina di pilotaggio dell'elicottero da combattimento al mirino della macchina fotografica: in entrambi i casi hai visto il mondo da una prospettiva specifica, con un'angolazione molto definita. La tua macchina fotografica influenza il modo in cui percepisci l'Afghanistan e la presenza della coalizione ISAF (International Security Assistance Force) nel paese?
Sì, certo. Come dicevo prima, la visuale dal mio elicottero era in un certo senso limitata e l'interazione con le truppe e gli afgani praticamente impossibile. Da quando sono a contatto con le comunità, oltre che con le truppe militari, ho visto con i miei occhi i sorrisi delle persone che vedono entrare le unità ISAF e le pattuglie dell'Afghan National Security Forces (ANSF). La prima volta che sono venuto in Afghanistan era tutto molto più movimentato, c'erano truppe ISAF in molti punti. Ora quando esco di solito sono in pattuglia con i soldati dell'ANSF o con la polizia, che stanno facendo un lavoro fantastico. Sono cambiate tante cose, e in meglio.
Trovo il tuo lavoro molto affascinante. Fai parte dell'esercito, ma non sei impegnato come soldato. Sei un insider, ma puoi essere embedded in unità a cui non appartieni. I fotoreporter sostengono che uno dei punti di forza del loro lavoro è la capacità di essere obiettivi e di raccontare visivamente le storie come sono, come le vedono. Come vivi il mix di distanza e prossimità che caratterizza la tua posizione?
Un fotografo militare è ben diverso da un fotoreporter, da vari punti di vista. Certo, sono lì a documentare eventi, ma non devo trovare un angolatura speciale per vendere la mia storia. Voglio che i soldati siano il più naturali possibile nel loro ambiente, e non è facile come si potrebbe pensare. Siamo un piccolo nucleo all'interno dell'esercito, e molti soldati non hanno mai saputo della nostra esistenza. Mi è capitato di arrivare alla base di una pattuglia e di ricevere strane occhiate nel momento in cui iniziavo a scattare. Le persone mi vedono come "media" e a volte sospettano della mia presenza. Ovunque mi trovi e in qualsiasi unità mi spediscano, faccio in modo di conoscere le persone subito. Devo girare per 24 ore con la macchina fotografica prima che i soldati comincino ad aprirsi. Durante le perlustrazioni abbiamo praticamente la stessa attrezzatura dei soldati, oltre al peso dell'attrezzatura fotografica. Questo rende tutto più facile.

Quale pensi sia la differenza tra storytelling e propaganda?
Sono un soldato, e lavoro con l'esercito da diciotto anni. Adoro l'esercito. Quando mi viene chiesto di documentare operazioni ed eventi, ovviamente voglio cogliere il meglio di quello che l'esercito ha da offrire, ma al contempo cerco di essere imparziale. Scatto senza selezionare quello che sta succedendo davanti ai miei occhi, perché tutte le immagini sono archiviate come documento storico. Su Twitter metto un'enorme selezione di immagini. Non perché mi viene richiesto, ma perché mi piace far conoscere il lavoro quotidiano dell'esercito. Qualcuno potrà pensare che è propaganda, altri che è una narrazione della vita dell'esercito. Penso che la differenza tra le due cose sia altamente soggettiva.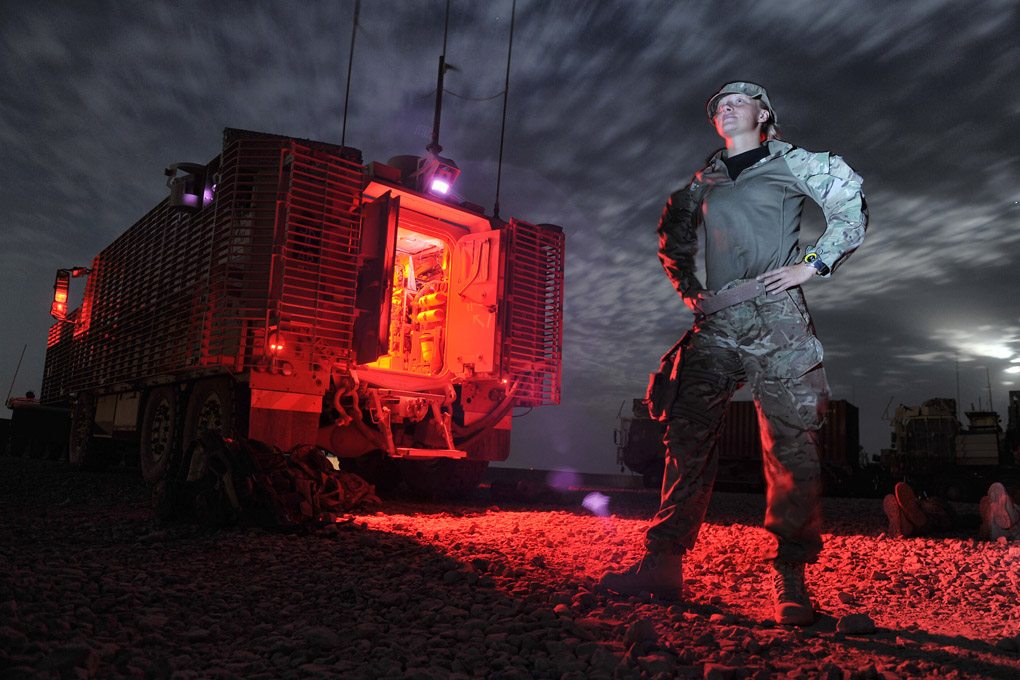 © Simon Longworth (Crown Copyright 2013)
Il cardinale di Retz (1613-79) aveva pronunciato la celebre frase: "Non esiste nulla al mondo che non abbia un momento decisivo". Henri Cartier-Bresson ha fatto suo questo mantra e l'ha usato nel 1952 come titolo di quello che forse può essere considerato il suo libro più importante: The Decisive Moment. Quando sei embedded con un'unità militare, sul campo, hai con te sia armi e munizioni che la macchina fotografica. Se ti trovi sotto il fuoco nemico, chi decide come afferrare quel momento decisivo, il soldato o il fotografo?
Questa domanda circola di continuo nel nostro ambiente, e ognuno ha la propria opinione, perché si tratta di una questione molto emotiva. Io la penso così, molto semplicemente: il mio compito è fare foto e registrare gli eventi per la storia. Continuerò a farlo, finché non avrò la sensazione che sia diventato troppo rischioso per me o per i miei compagni.
Hai in mente un'immagine delle tue esperienze passate di soldato che avresti voluto fosse stata immortalata in una fotografia?
Parecchi anni fa ho fatto parte di una grande formazione aerea sui monti della Norvegia. Mi sarebbe piaciuto vedere una foto di tutti e cinque i velivoli che volavano contemporaneamente sulle creste innevate.
/
Simon Longworth, a military photographer. Interview
From its inception, photography has been an integral part of war and military operations. Photographers have been embedded with soldiers since the 1850s and have told the history of the frontline with intimate and unprecedented immediacy. In more recent times, war photographers have played an important role in revealing horrors and brutality as well as courage and heroism. Photographers have told stories at firsthand while providing invaluable strategic information. Corporal Simon Longworth is one of the select few of professional army photographers; he is both a soldier and a photographer; his position is a complex and unique one. In this conversation, he talks about what he sees through his viewfinder.
You have a long career in the British Army; you started as a member of the Royal Military Police, then became a qualified Lynx helicopter pilot and are now one of the thirty-six professional army photographers. There is a strong continuity to your choice of serving in the army, however you have decided to do so in a variety of capacities. Can you tell us what is that drives and triggers your decisions?
When I began my career in the army, I did not imagine it would have taken me on this path. Becoming a pilot was an opportunity that came to me by chance. During my years in the police I was a trained bodyguard, and one of the pilots who used to fly the VIPs around was an army pilot. After numerous flights, he convinced me that I could do it too, and so I applied. I loved flying, but I wanted to see much more of what the army had to offer, and being a photographer allowed me that opportunity.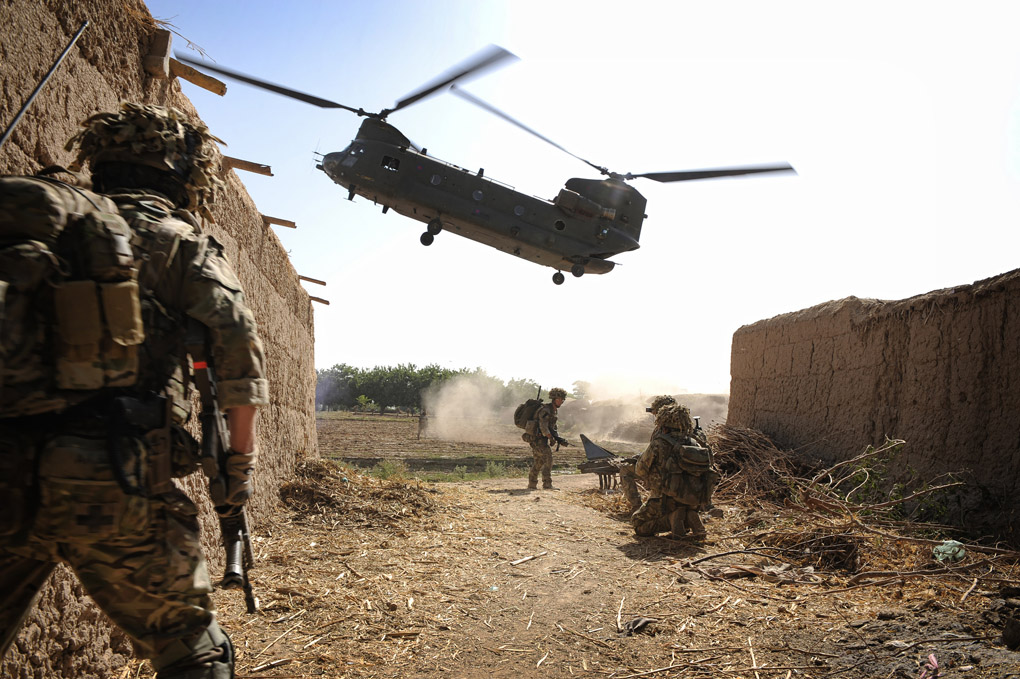 © Simon Longworth (Crown Copyright 2013)
As an army photographer, you have passed the Army Photographic Selection Course and then undergone professional training at the Royal Air Force's Defence School of Photography (DSOP). Can you tell us what your educational path looked like and in what way it differed from a civilian photography school?
I attended a comprehensive school and gained ten GCSEs (General Certificates of Secondary Education), with grades A to C, including Math and English. I was never top of my class at anything at school, and would not consider myself very academic. There were elements of flight school that did not come naturally to me, but fortunately, because of my love of photography, the professional training I received at the DSOP did. In a lot of the work we do, we are trying to achieve strong, useable imagery and there isn't so much of an emphasis on "creative flair". I believe this is one of the biggest differences between military photography and civilian schools.
Who is the audience of an army photographer and what are the kind of messages he is asked to convey?
Quite simply, everyone is the audience. Both serving soldiers and the general public. Some tasks are for internal media publications whilst others are used for the international press and social media outlets. We are not constrained by what we can and cannot shoot and that is the beauty of my job. But like many other media organizations, the output of my imagery is subject to editorial process.
You are currently in Afghanistan. It is not your first time in the country: you have been deployed there twice before. What are the differences and similarities in these experiences?
On my previous tours I was employed as a helicopter pilot, and I spent a lot of time looking at the battlefield from a very privileged, but shielded point of view. I rarely saw firsthand what my fellow soldiers were engaged in on the ground. Being a photographer has allowed me to be there with them in the complexity of the Green Zone, live with them at remote and austere patrol bases and capture the highs and lows of their daily lives, away from the relative comforts of Camp Bastion – the main British military base in Afghanistan.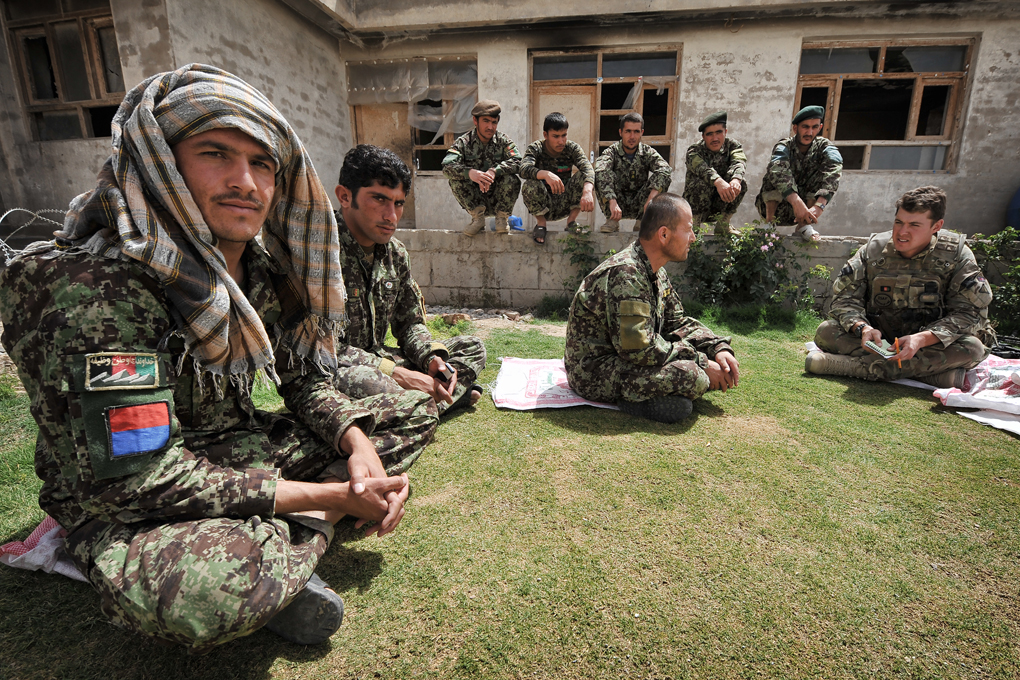 © Simon Longworth (Crown Copyright 2013)
Is there anything that can be considered a typical day for an army photographer?
One of the great things about my job is typical days are hard to come by. After a big shoot, there are a lot of images to sift through and edit, and this can take up to a few days. A huge part of our job is making sure our images are correctly captioned and archived, and that is the unglamorous side. When I return to the UK, I will remain with the brigade for a further year as their Photographic Subject Matter Expert (SME). I also become an asset for Army Headquarters, and can be tasked all over the world to cover exercises and training, so again, two days at home are rarely the same either. Wherever the army is doing something, there should be a photographer to capture it. A busy job for thirty-six photographers, so we are never in one place for too long.
You moved from the windshield of a combat helicopter to the viewfinder of a camera: in both cases you have viewed the world through a clear frame and a tightly defined angle. Is your camera having an impact on the way you perceive Afghanistan? And on the ways you perceive the presence of the International Security Assistance Force (ISAF) coalition in the country?
Yes, of course. As I said previously, the view from my helicopter was somewhat limited, as interaction with both troops and local Afghans was impossible. Now I have been out and engaged with communities alongside ISAF troops, I have been able to see at first hand the smiles on the faces of the people when a patrol of Afghan National Security Forces (ANSF) and ISAF troops moves through. When I first deployed to Afghanistan, it was so much more kinetic, there were ISAF troops in many locations. Now when I get chance to go out, I am usually in a patrol of mostly ANSF soldiers or police who are doing a fantastic job. Things have changed, and changed for the better.
I find your position quite fascinating. You are part of the army, but you are not deployed as a soldier. You are an insider, yet may embed with units you do not belong to. Photojournalists claim as one of the strengths of their trade the capacity to be objective and to visually tell stories as they are, as they witness them. How do you manage the combination of proximity and distance that seems to characterize your position?
An army photographer is very different from a photojournalist in many ways. Yes, I am there to capture and record events, but I am not there to find an angle to sell my story. I want soldiers to be as natural as they can be in their own environment. It doesn't come as easily as you might think. We are a small trade within the army, and many of the troops have never heard of our existence. I can turn up at a patrol base and can get strange looks as I move around with a camera. People see me as "media" and can be wary of my presence. Wherever I am and whichever unit I am flown to, I make a point of getting to know people first. Sometimes it can take up to twenty-four hours in a patrol base just walking around with a camera before soldiers will open up. On patrols, we carry nearly the same equipment the soldiers do, as well as humping our camera gear around. This makes things easier.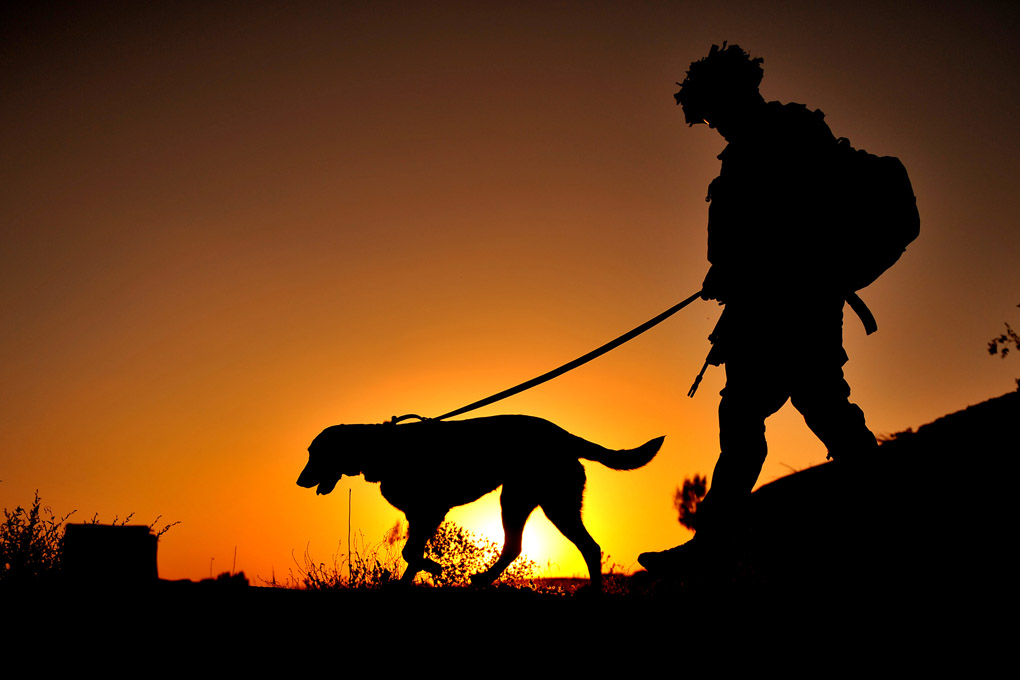 © Simon Longworth (Crown Copyright 2013)
What do you think is the difference between storytelling and propaganda?
I am a soldier, and have been one for eighteen years. I love the army. When I am tasked to cover operations or events, I naturally want to capture the best of what the army has to offer, but at the same time I try to be impartial. I will click away no matter what is unfolding before my eyes, as all our imagery is archived as a historical record. I tweet a huge selection of my imagery. Not because I am told to, but because it gives me pleasure to share the daily work of the army. I think one person may see this as army propaganda, whilst another may see it as telling a story of army life as I shoot it. I think the difference between the two is a very subjective issue.
Cardinal de Retz (1613-79) famously said: "There is nothing in this world that does not have a decisive moment." Henri Cartier-Bresson made this his mantra and used it in 1952 as the title of what may be considered his most important book, The Decisive Moment. When you are in the field, embedded with a unit, you carry as part of your kit both a weapon with ammunition and a camera. If you happened to find yourself caught in enemy fire, who gets to determine how to grasp the decisive moment: the soldier or the photographer?
This question continues to circulate around my trade. Everyone has his or her own opinion, as it is a very emotive issue. My take on it is very simple. I am there to take pictures and record events for history. I will always continue to do that until I feel it's too unsafe for my fellow soldiers or me to do so.
Do you have any image from your past experiences as a soldier that you wish could have been a photo?
Several years ago I flew as part of a large aircraft formation in the Norwegian mountains. I would have liked to have seen a picture of all five aircraft landing on snow-covered ridges at the same time.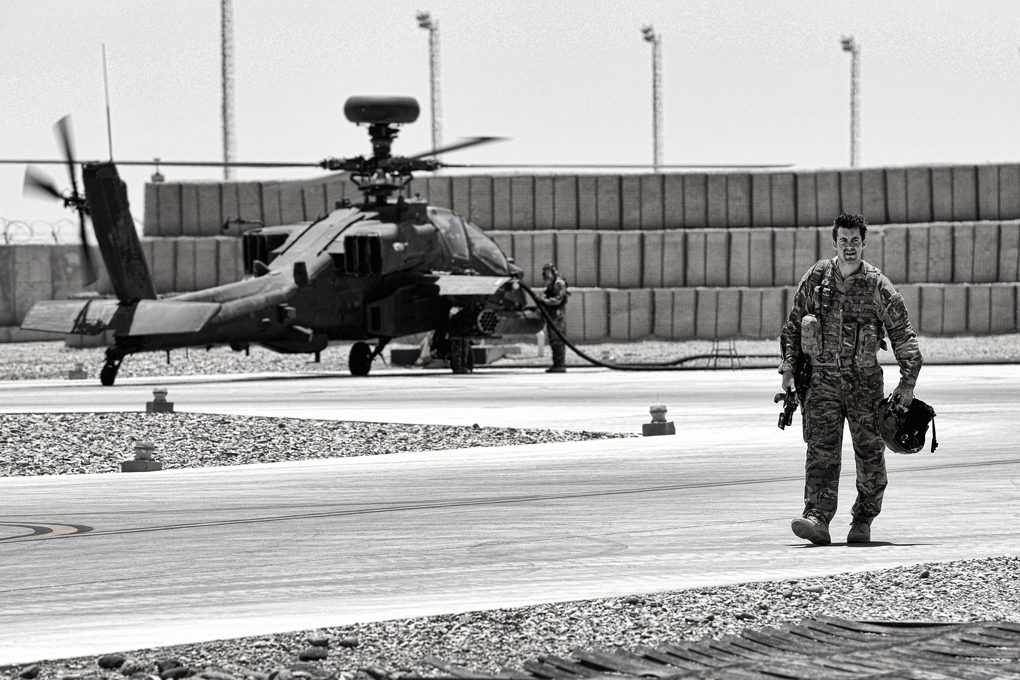 © Simon Longworth (Crown Copyright 2013)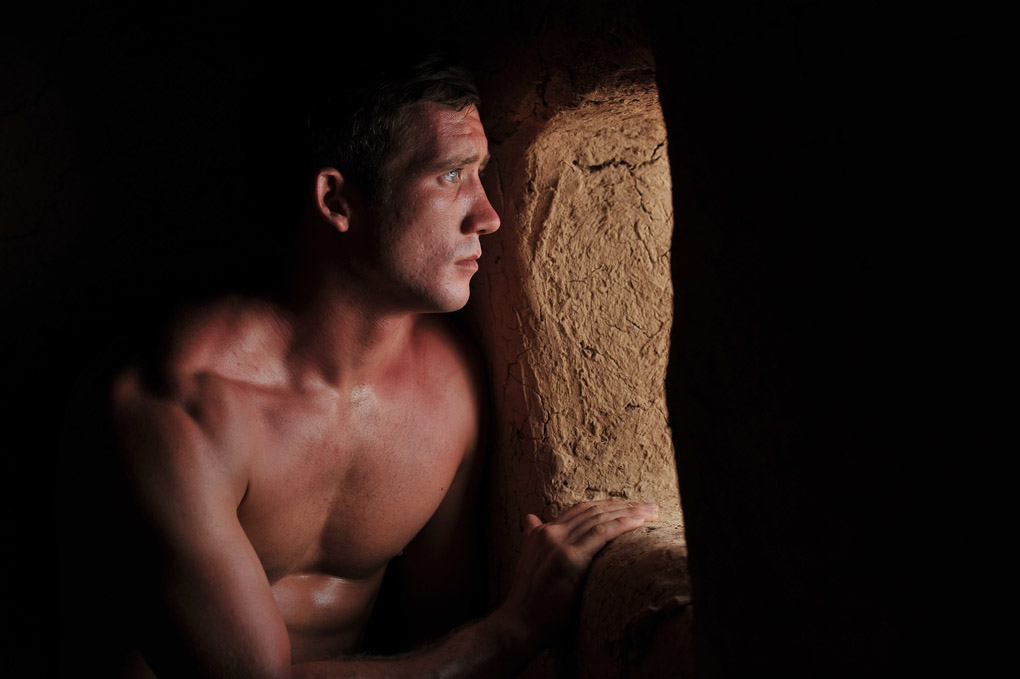 © Simon Longworth (Crown Copyright 2013)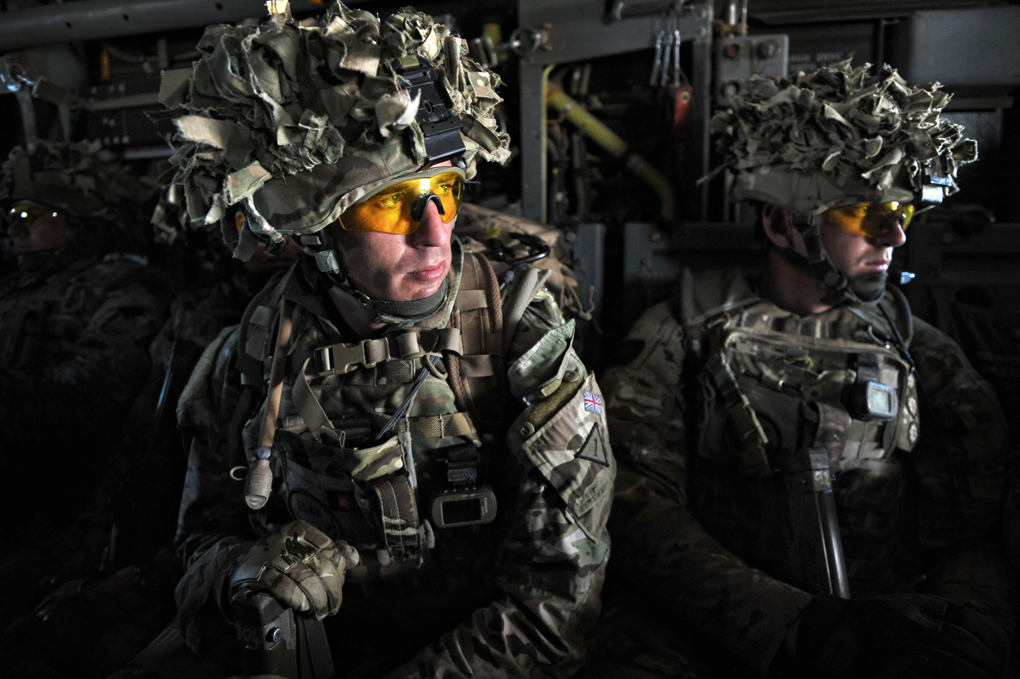 © Simon Longworth (Crown Copyright 2013)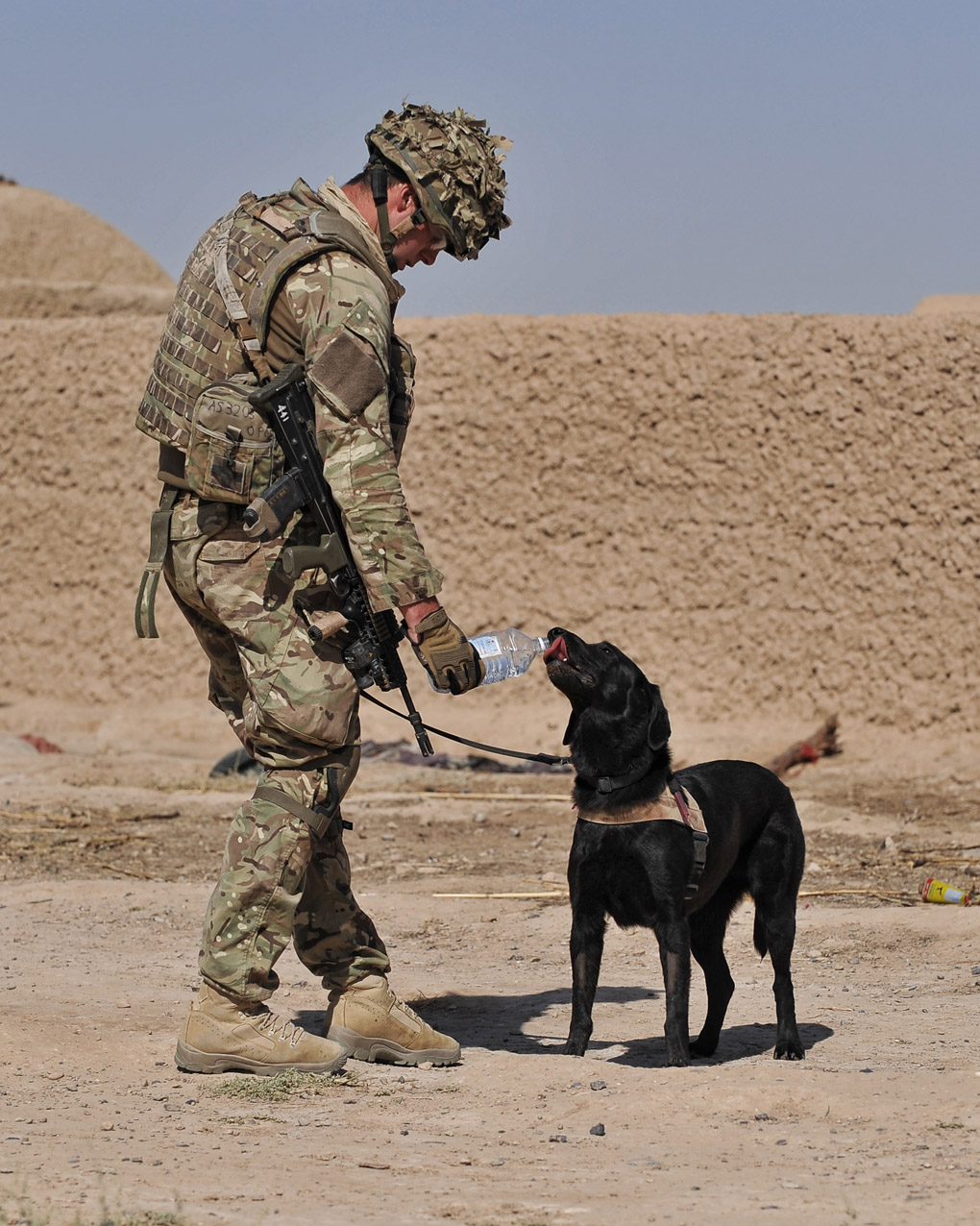 © Simon Longworth (Crown Copyright 2013)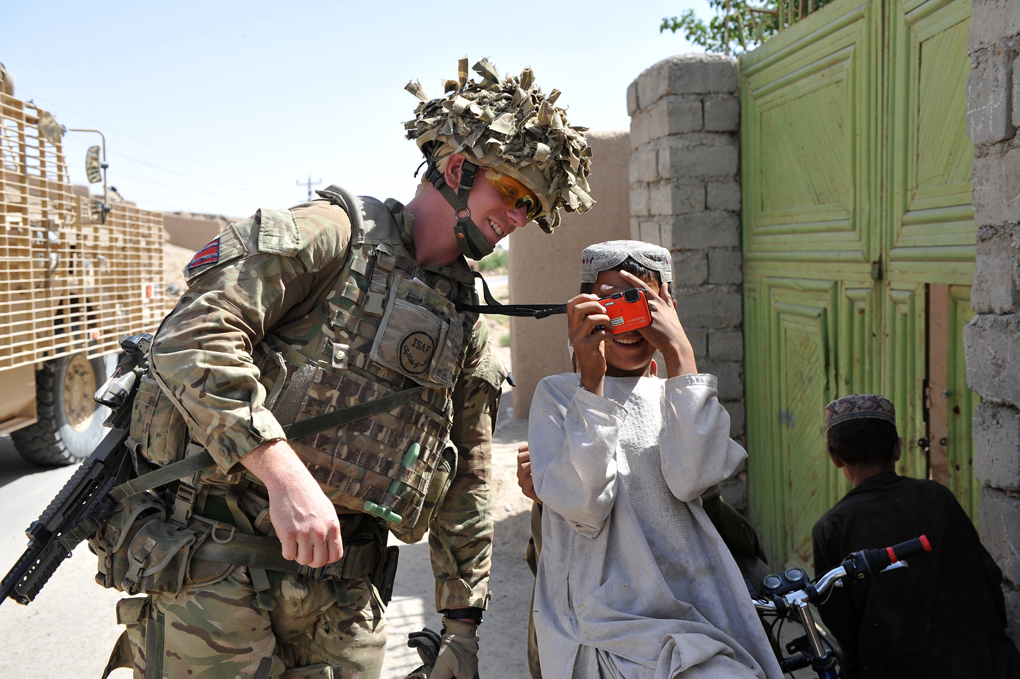 © Simon Longworth (Crown Copyright 2013)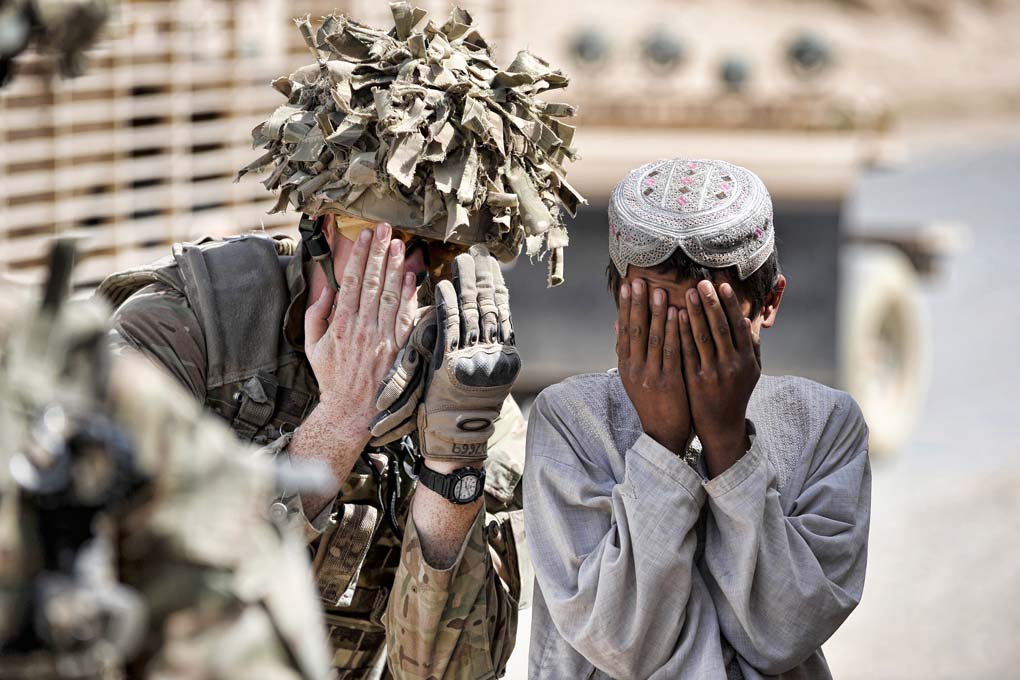 © Simon Longworth (Crown Copyright 2013)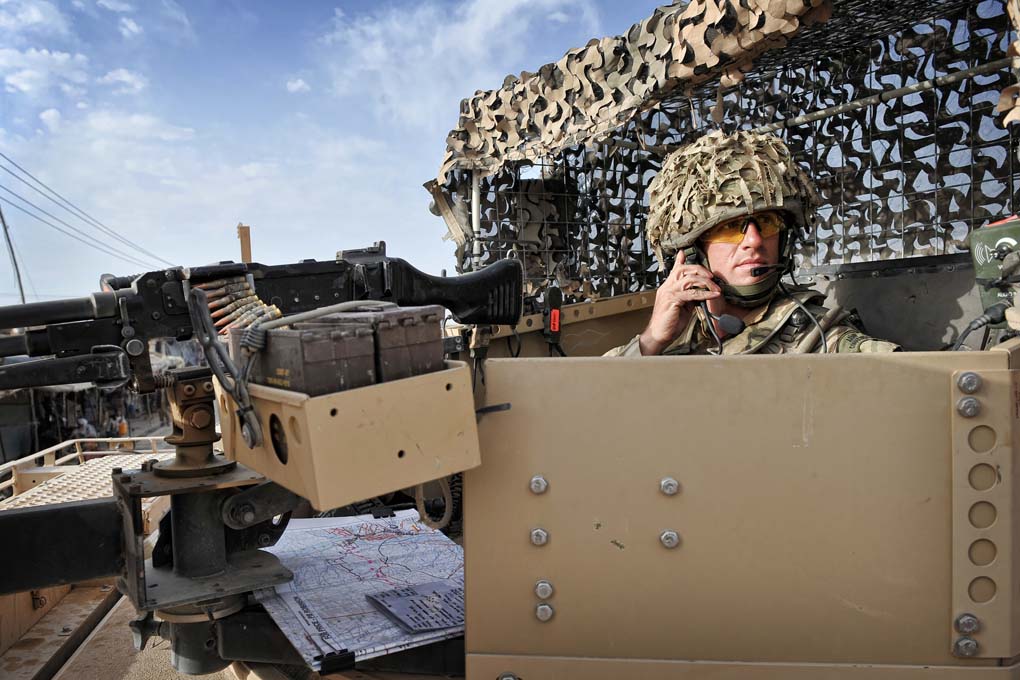 © Simon Longworth (Crown Copyright 2013)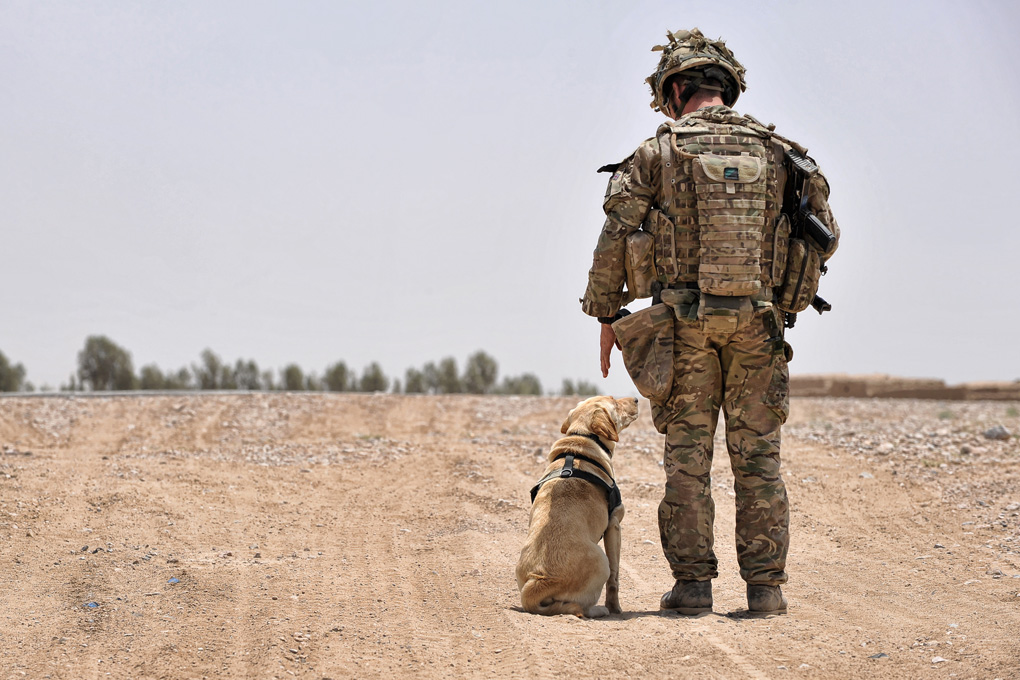 © Simon Longworth (Crown Copyright 2013)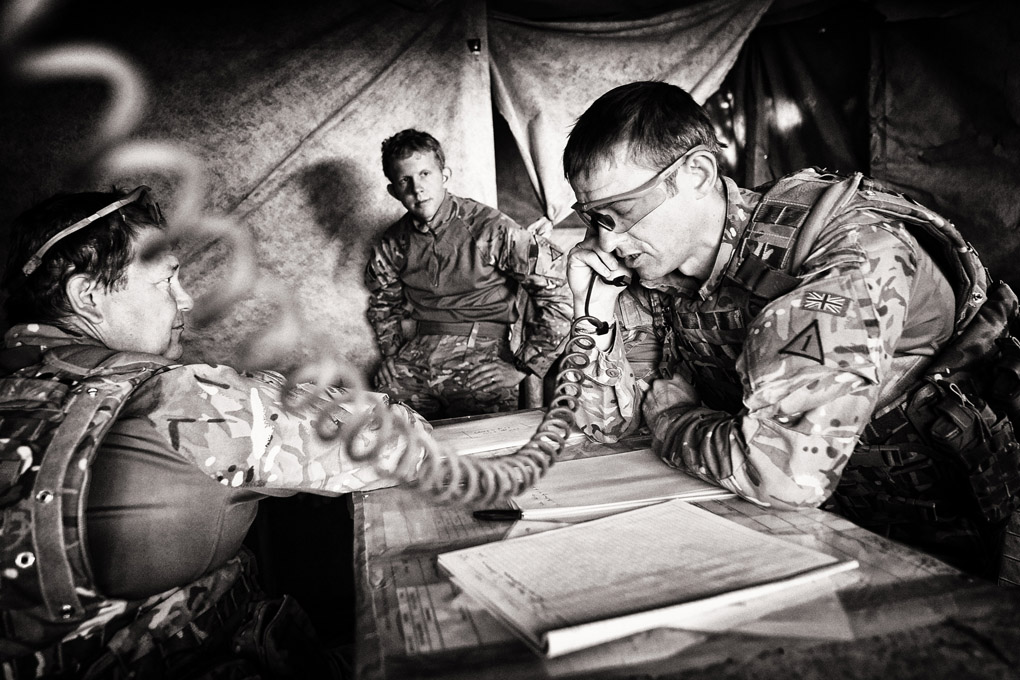 © Simon Longworth (Crown Copyright 2013)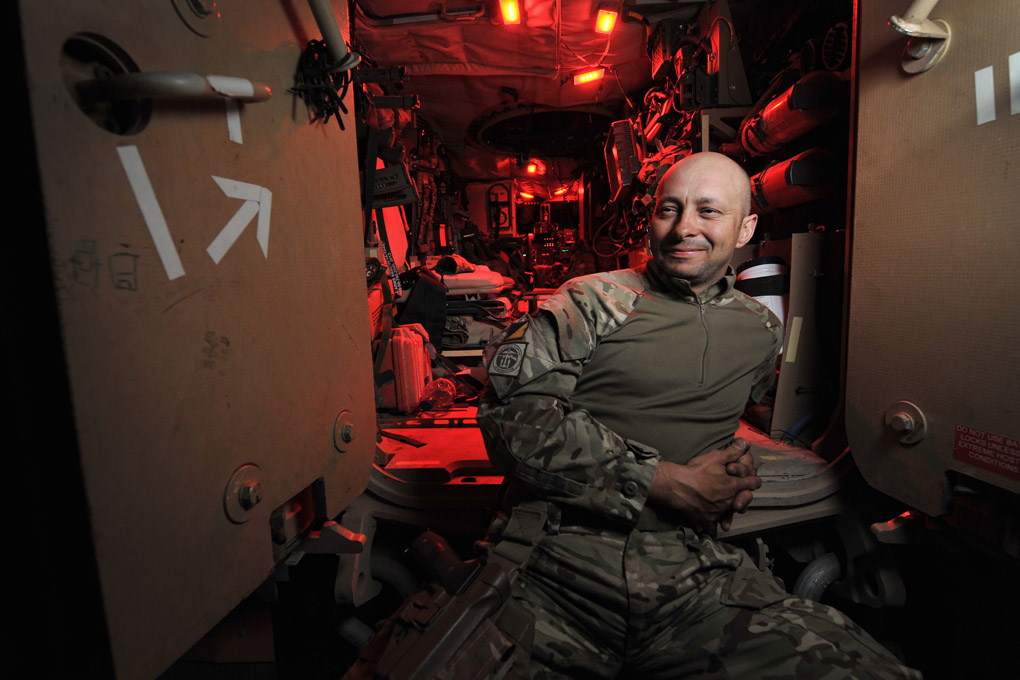 © Simon Longworth (Crown Copyright 2013)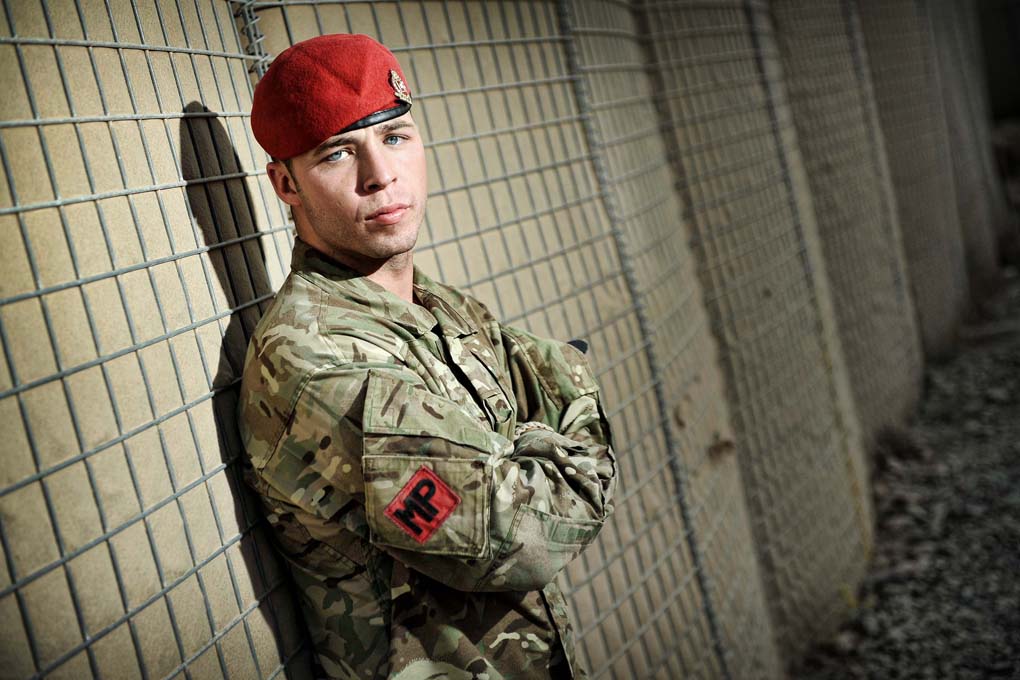 © Simon Longworth (Crown Copyright 2013)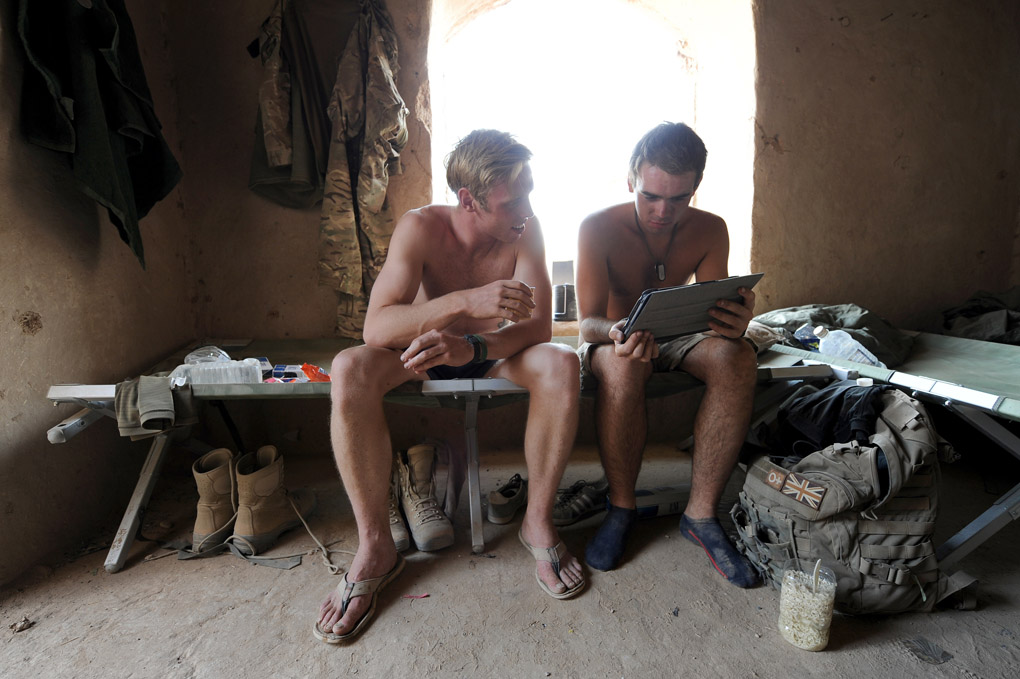 © Simon Longworth (Crown Copyright 2013)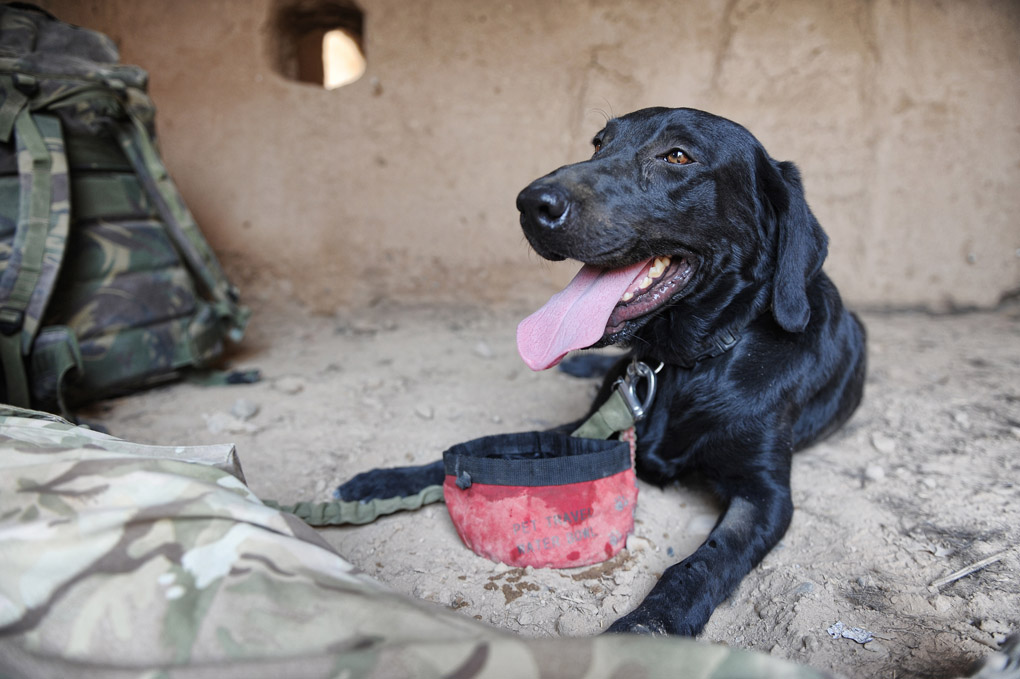 © Simon Longworth (Crown Copyright 2013)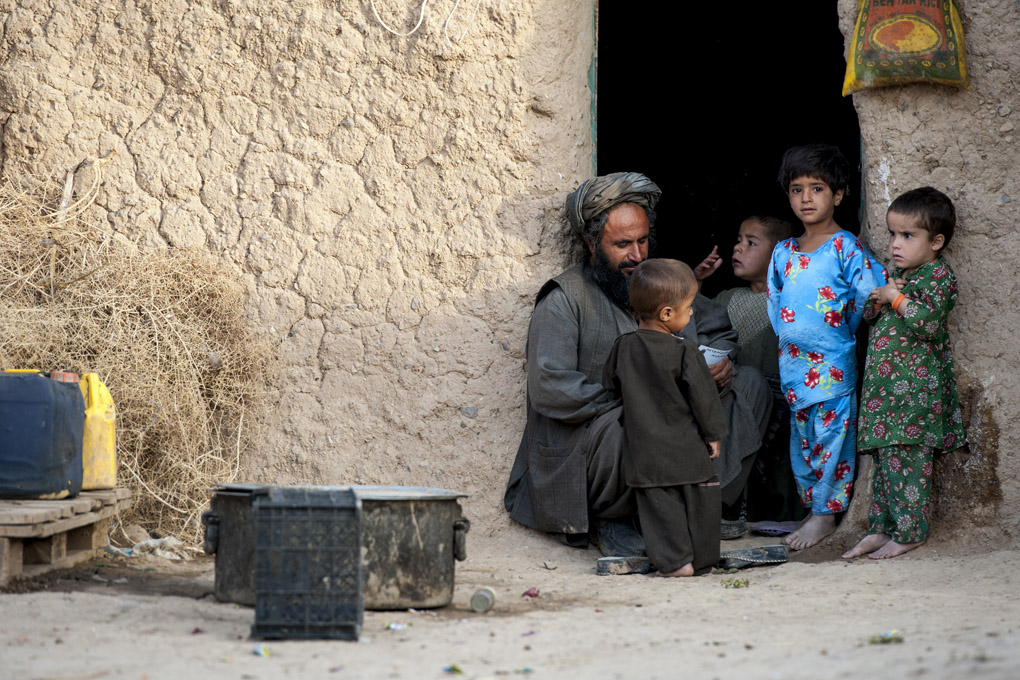 © Simon Longworth (Crown Copyright 2013)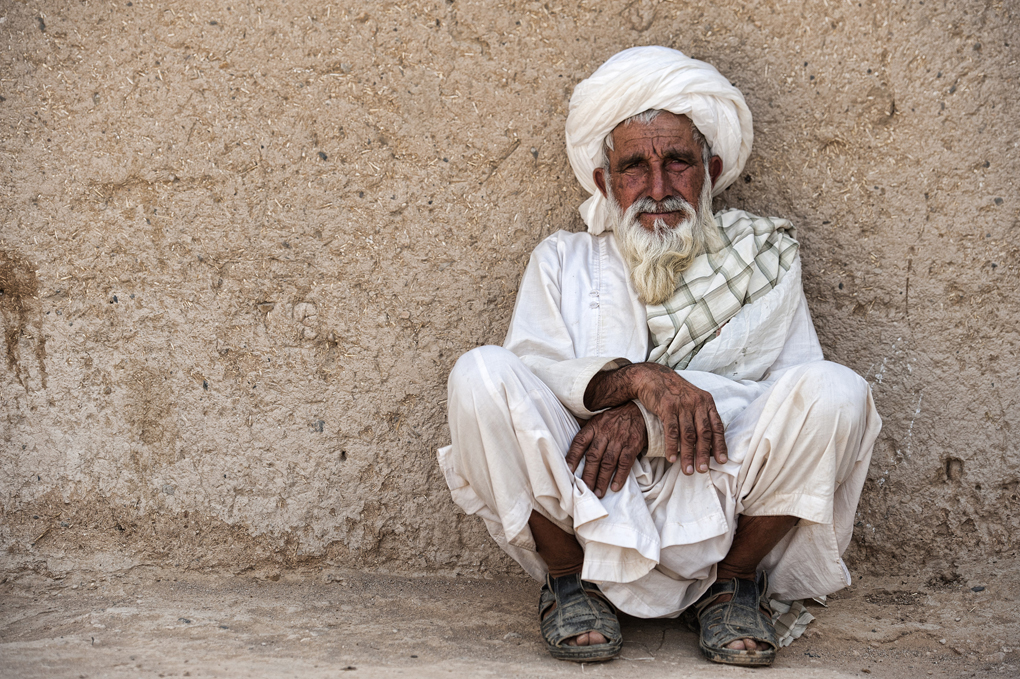 © Simon Longworth (Crown Copyright 2013)