Quinta de Lemos
Necessary #219
Un'oasi di silenzio riservata agli amanti del vino, nelle colline a pochi chilometri da Coimbra. Progettata da Carvalho Araújo, Quinta de Lemos è un buen retiro con tre stanze, un ristorante e una piscina a disposizione degli ospiti dell'omonima cantina. Incastonata nel paesaggio circostante, grazie al dislivello naturale la costruzione risulta quasi invisibile da lontano: distribuita in lunghezza su di un solo piano interrato, a prima vista la sola traccia della sua presenza è una sinuosa copertura di cemento che segue l'andamento della collina. Un luogo speciale. Da provare, subito.
/
An oasis of silence reserved for wine lovers, in the hills a few kilometers from Coimbra. Designed by Carvalho Araújo, Quinta de Lemos is a buen retiro with three rooms, a restaurant and a swimming pool at the disposal of guests of the winery of the same name. Embedded in the surrounding landscape, thanks to the natural difference in level, the construction is almost invisible from a distance: consisting of a single long and sunken story, at first sight the only trace of its presence is a sinuous concrete roof that follows the contours of the hill. A special place. And one to try, straightaway.
Roberta Mutti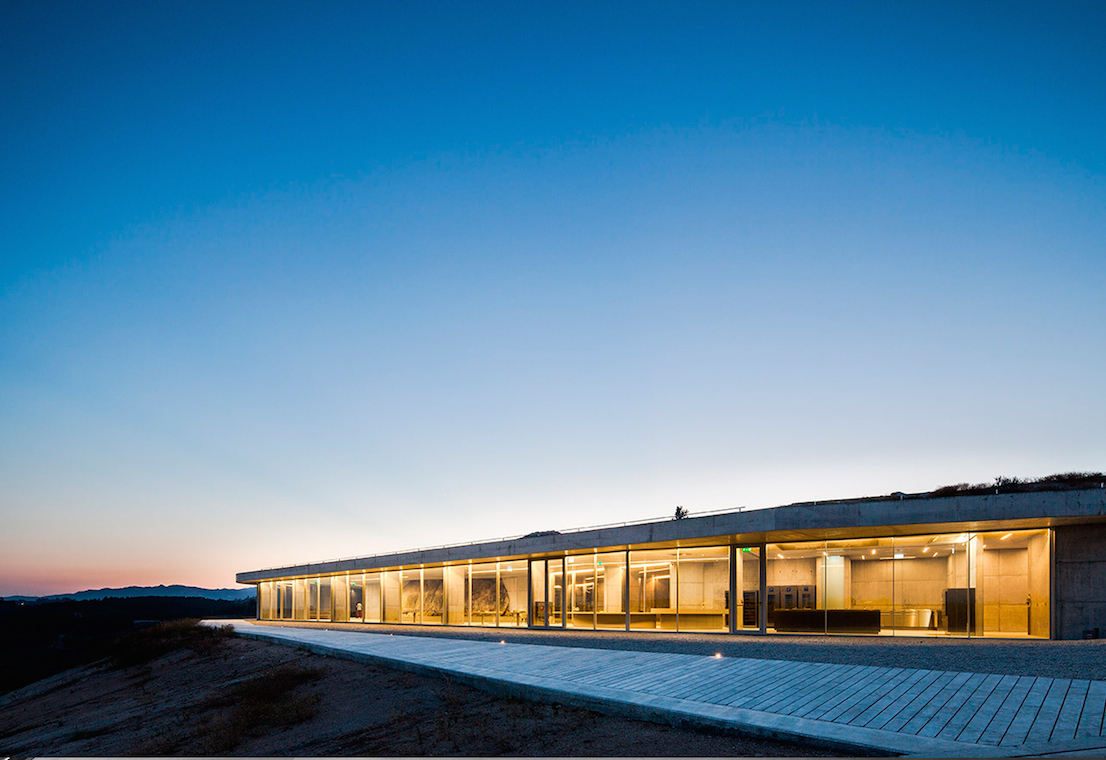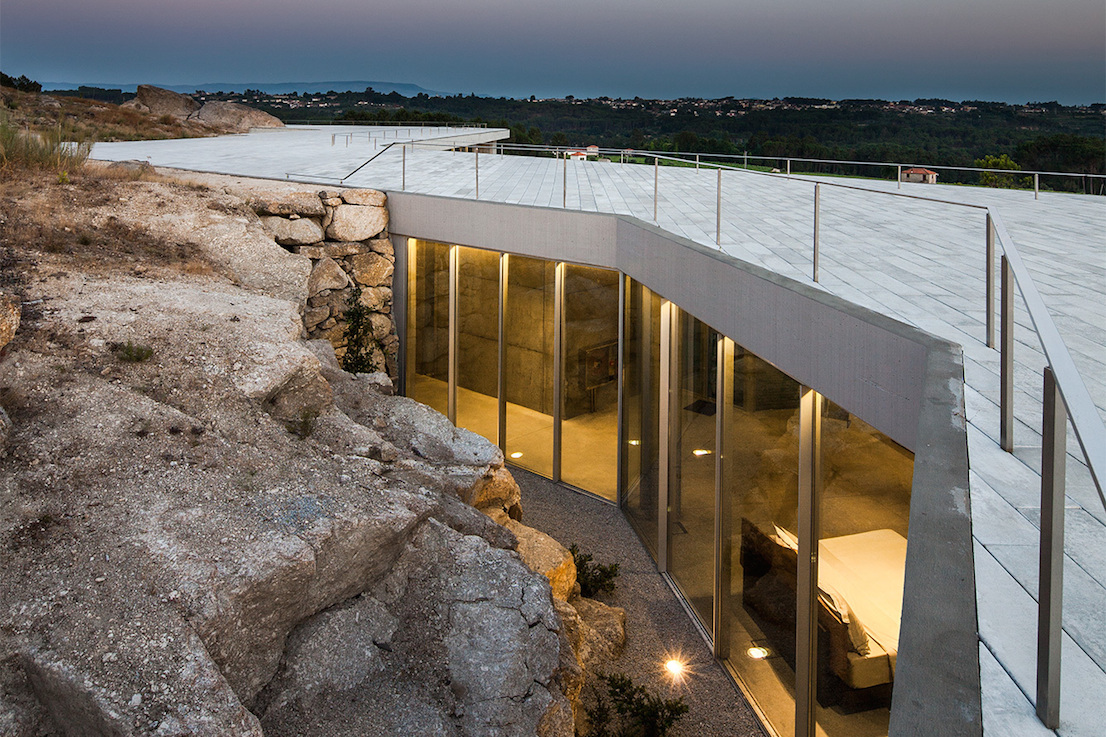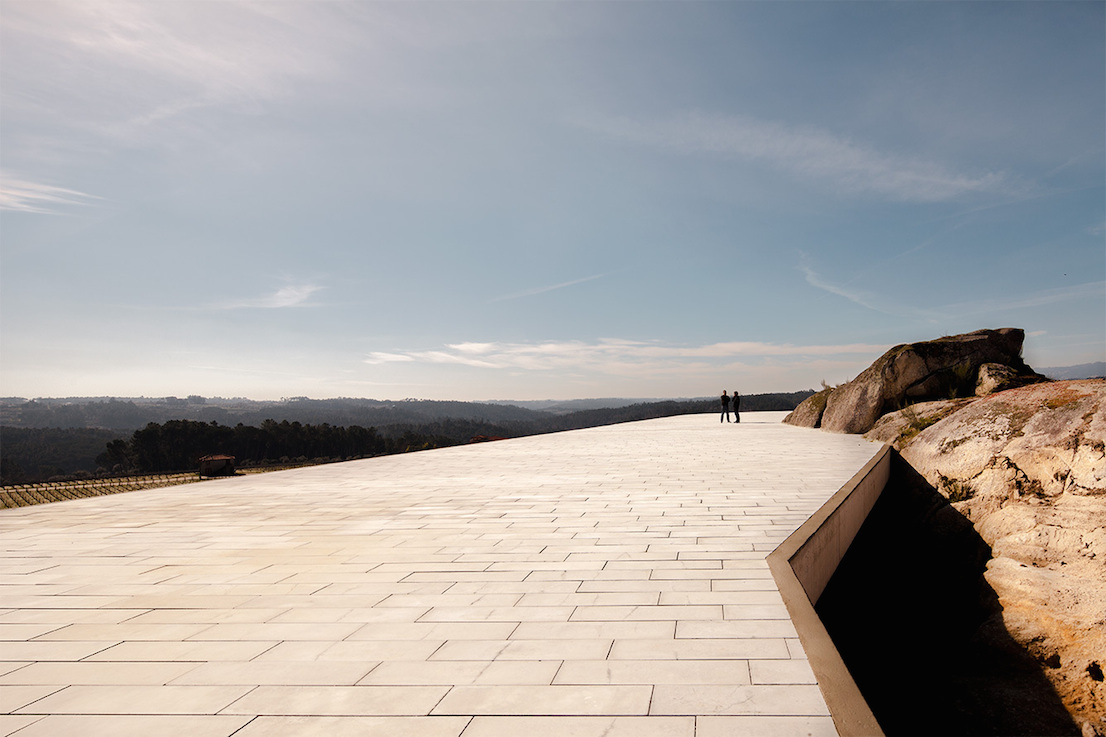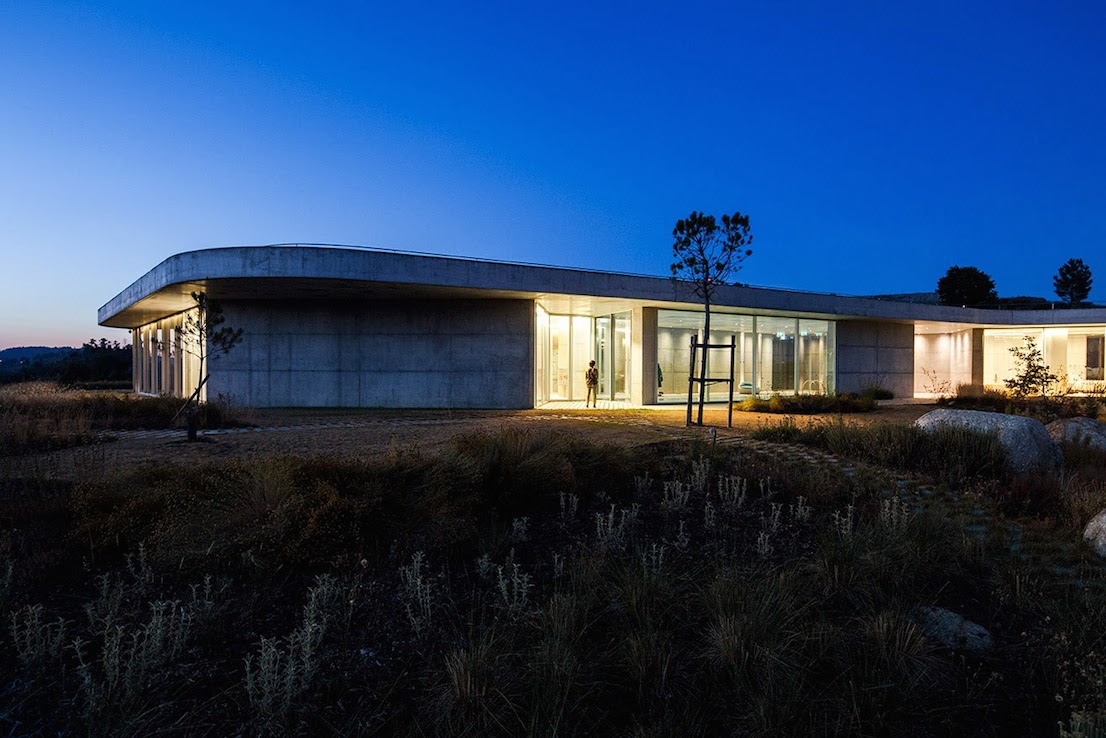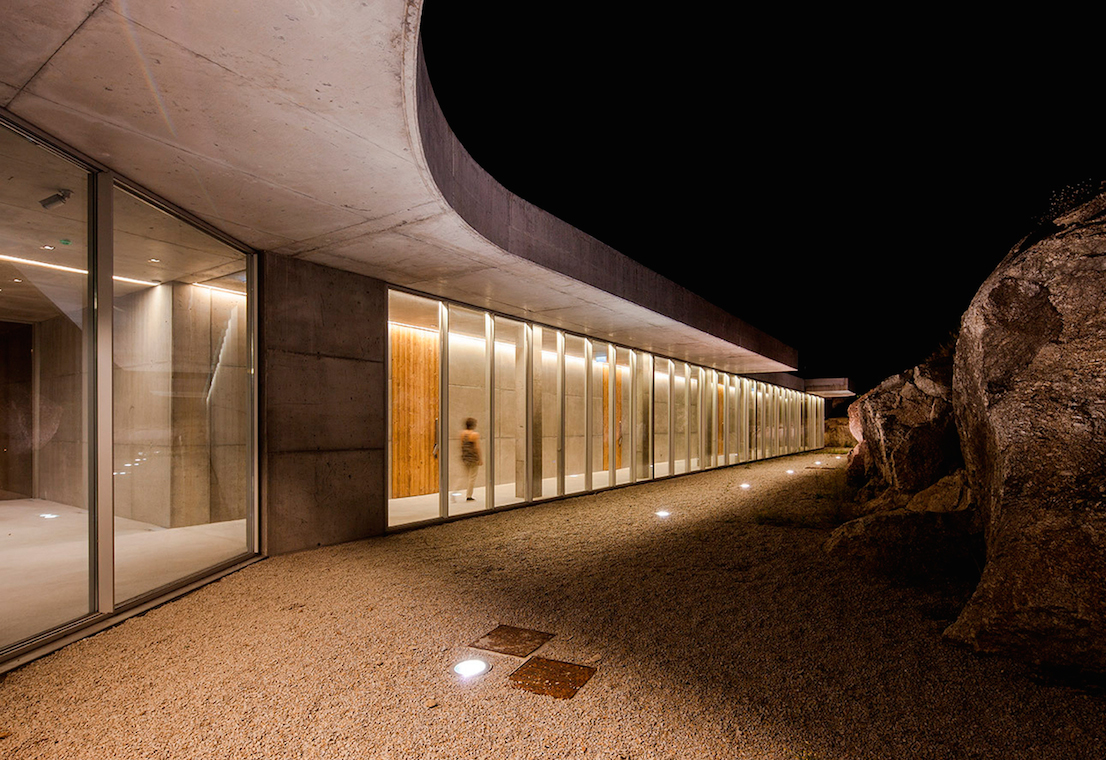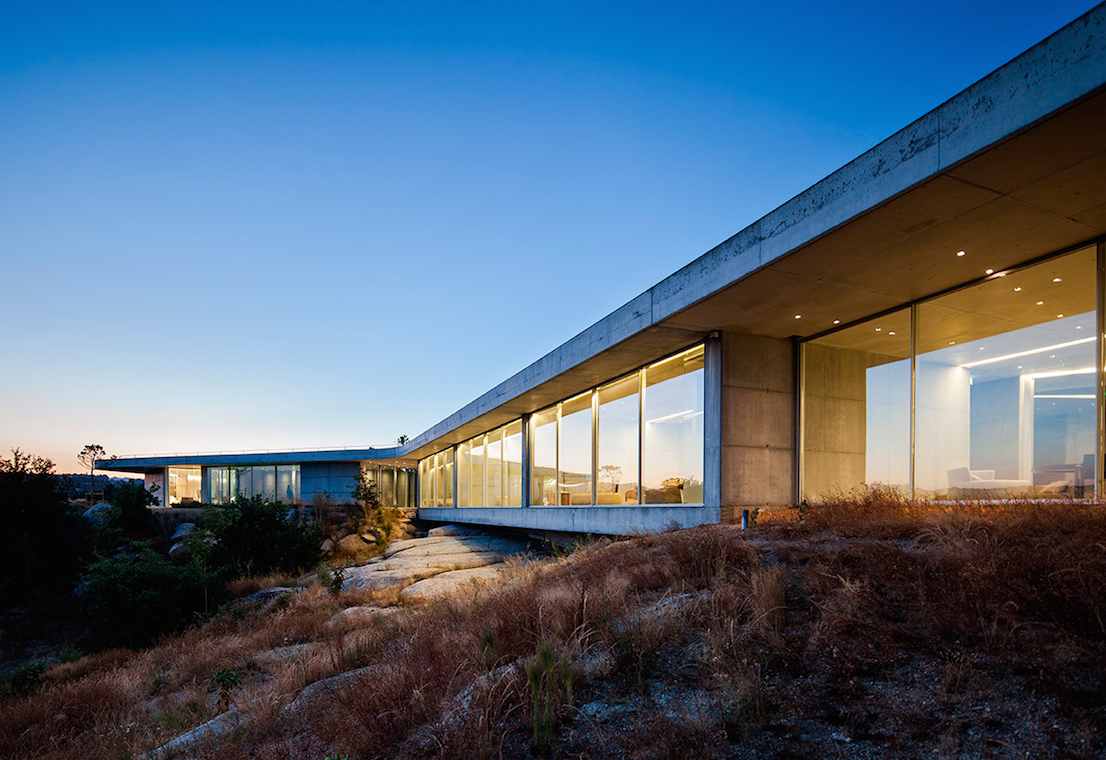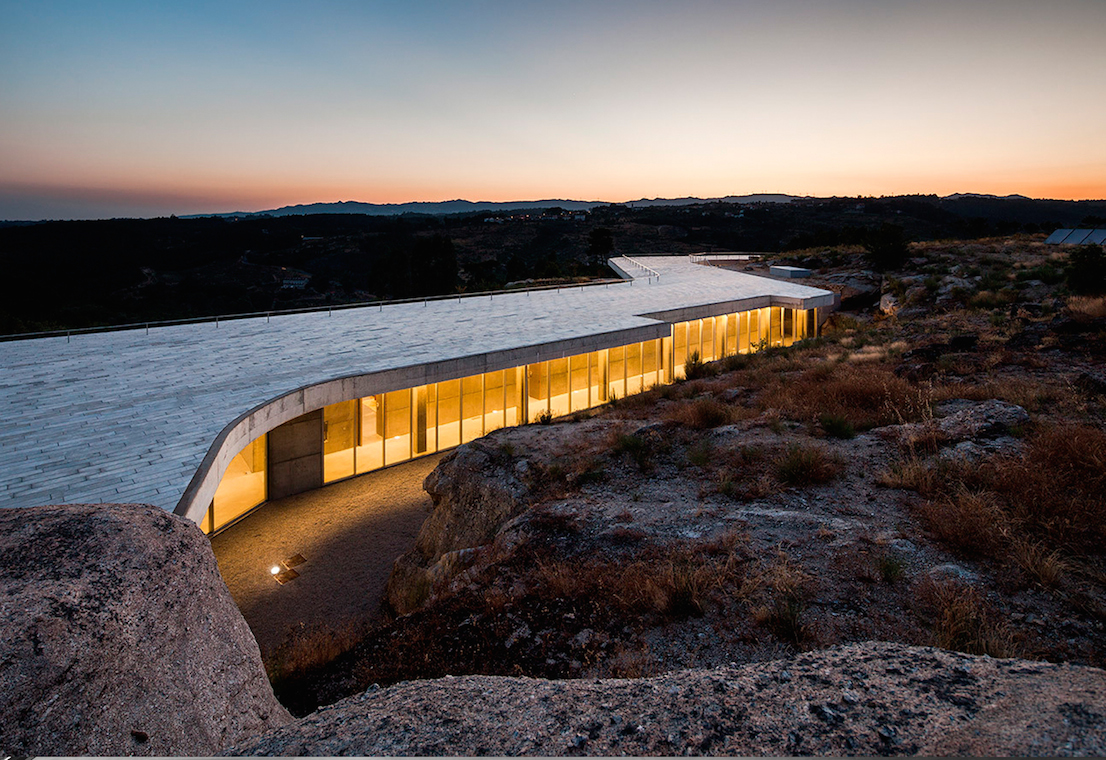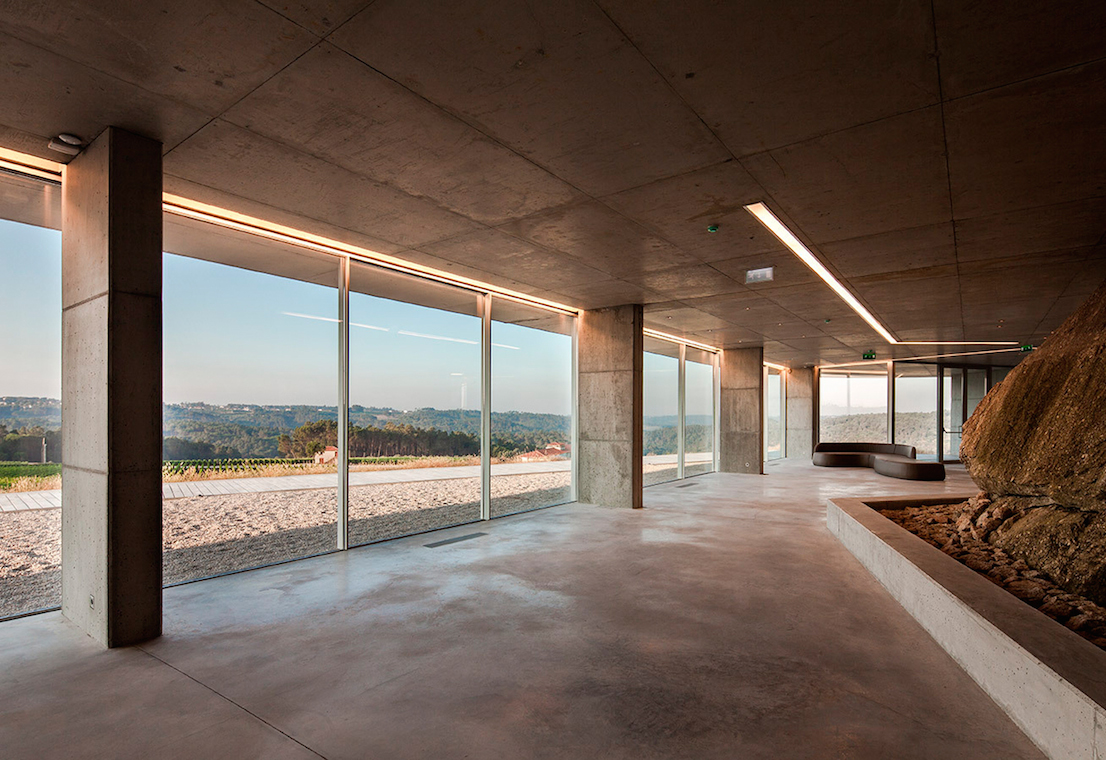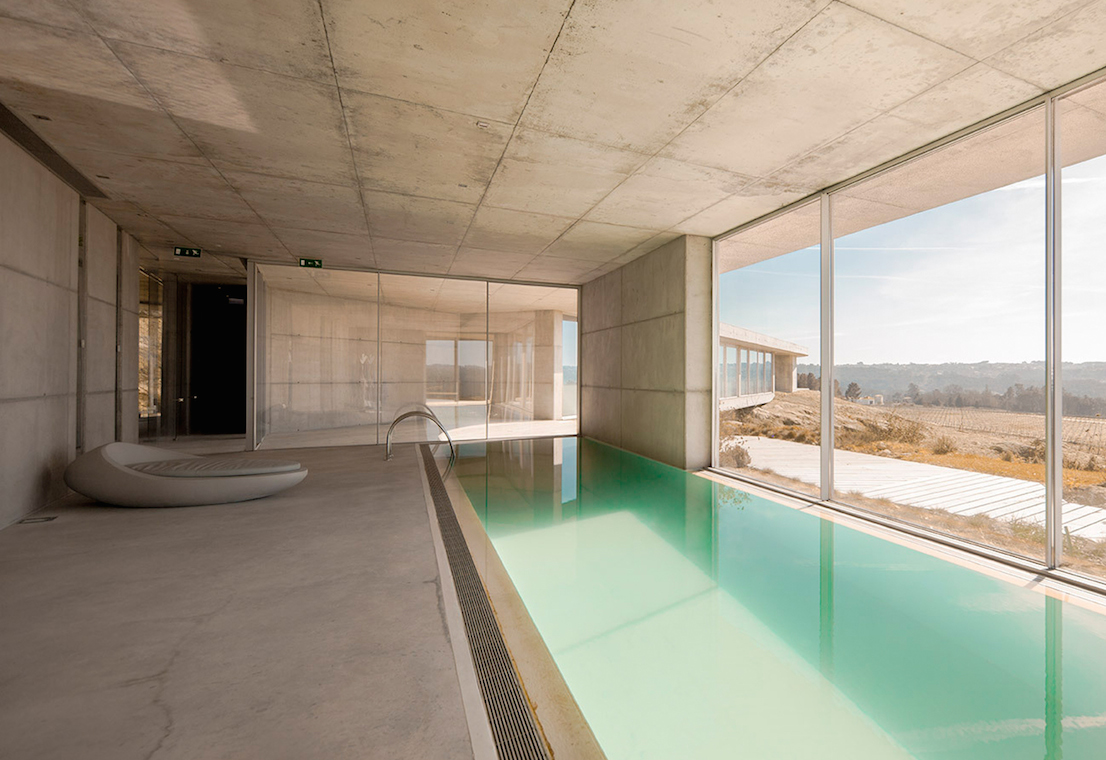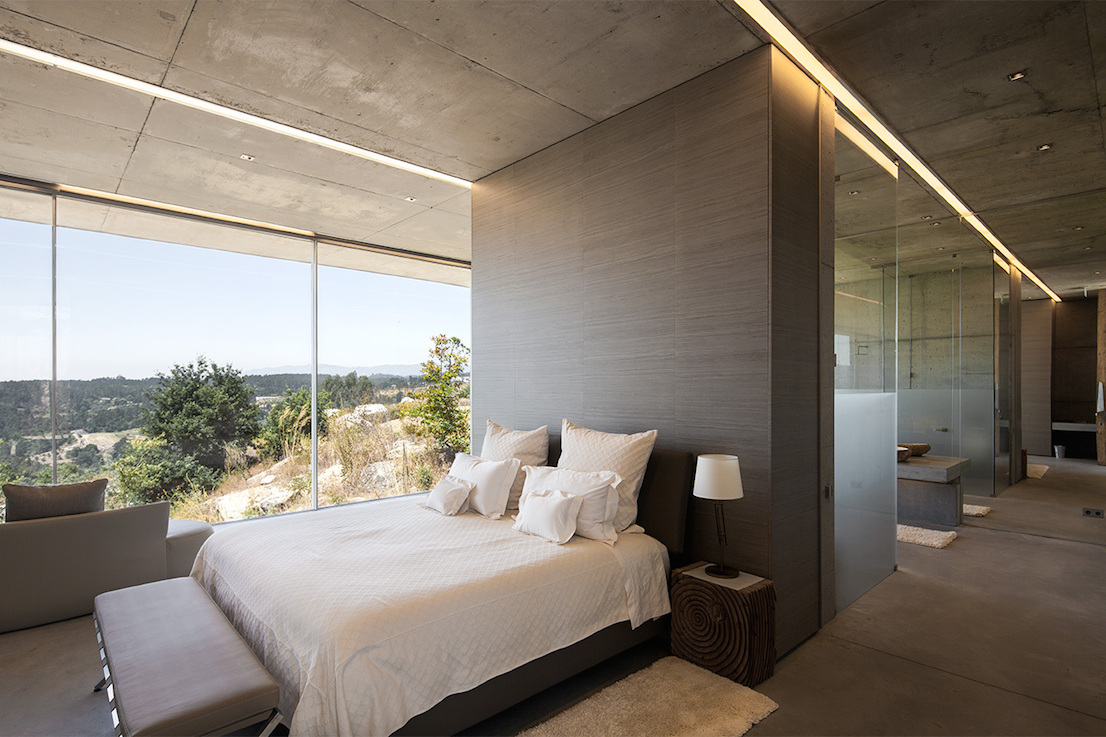 Photos: © Hugo Carvalho Araújo.